People travel from all around the world to witness WA's beguiling Kimberley.
Regarded as one of the planet's last true wilderness areas and unlike anywhere else on Earth, getting to explore its wonders will probably only happen once in a lifetime.
After a year of restricted travel, the lesser-known eastern part of the Kimberley is where you should point your compass. Anchored by the outback town of Kununurra, here are the extraordinary bucket-list experiences you need to have.
1. The otherworldly Bungle Bungle formations

Picture yourself looking 300 metres up, surrounded by towering rock domes sculpted over aeons. You touch the rough sandstone that's stained with curious bands of red and black, feeling the cool of giant shadows. The 350 million-year-old Bungle Bungle Range within World Heritage-listed Purnululu National Park has been seen by few; non-indigenous people only learned of it in the 1980s. Fewer still have tread the dome walk by night, watched a waterfall teem into Cathedral Gorge's natural cavern, or heard it fill with Aboriginal song. At 300 kilometres from Kununurra, you can visit on wheels, or fly in to comprehend its scale.
2. Lake Argyle, the biggest man-made freshwater lake in the Southern Hemisphere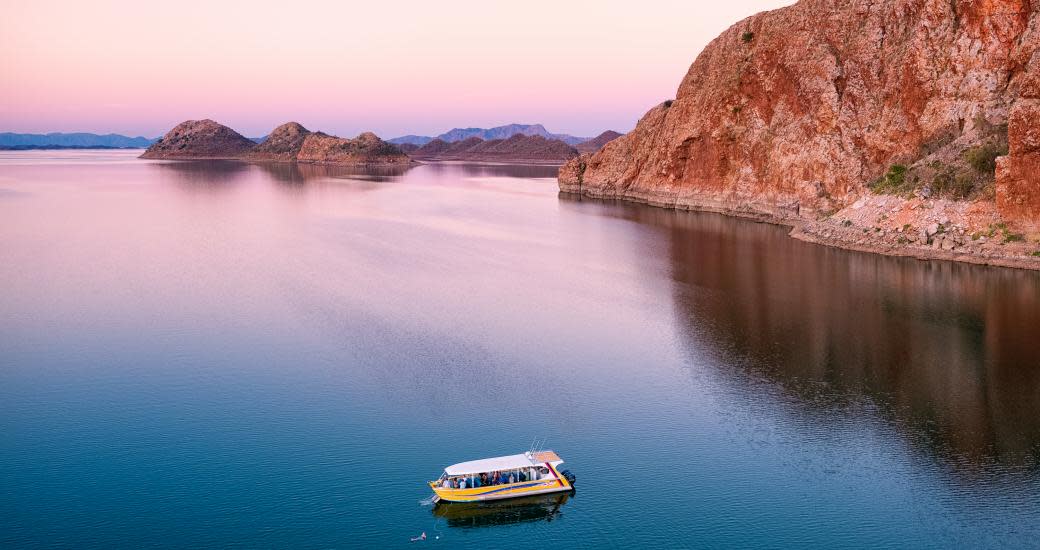 Imagine Sydney Harbour, multiplied 20 times. That's how much water fits inside Lake Argyle, a majestic waterway found about 70 kilometre from Kununurra. When dammed in the 1970s, the source encircled rugged mountains, creating dozens of uninhabited islands. The crop-irrigating dam doubles as an aquatic playground for nature cruises, kayakers and barbecue boaters that glide past the lake's freshwater crocodiles (they're harmless – it's safe to swim) and 240 bird species. Treat yourself to a flight over the lake or gaze across the flat expanse from WA's most coveted infinity pool, at Lake Argyle Resort (open to campers and villa guests alike).
3. The world's darkest night skies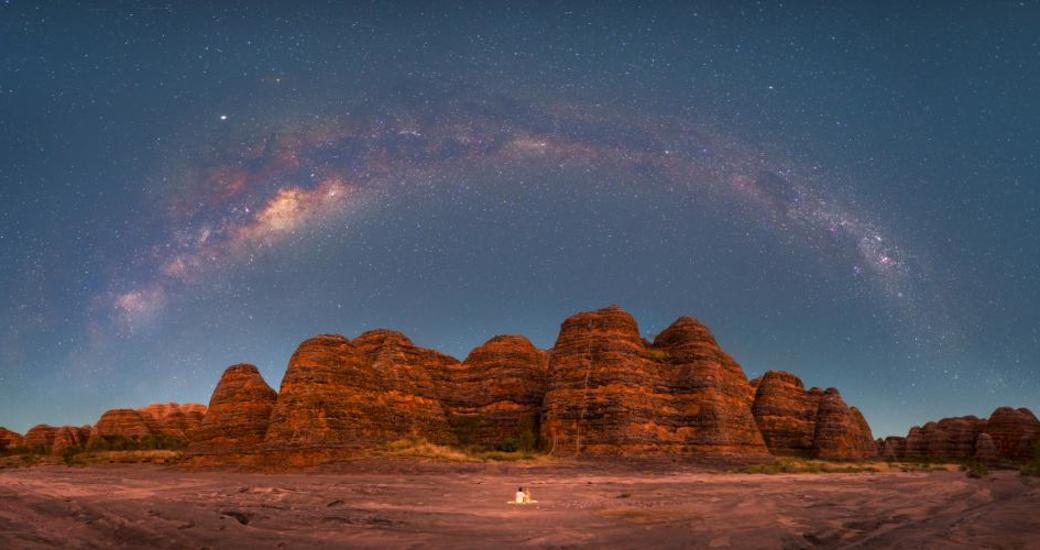 See more stars than you ever felt possible, as you gaze upwards to some of the darkest skies in the world. You might pick out constellations while in an open-topped shower at Faraway Bay, explore dark matter with an Aboriginal guide sharing ancient astrology, or maybe take in the Milky Way from the deck of a Kimberley cruise vessel. In the Kimberley, the stars beam like torchlights, unhampered by urban light sources; you'll never look at our galaxy the same again.
4. WA's highest twin waterfalls, King George Falls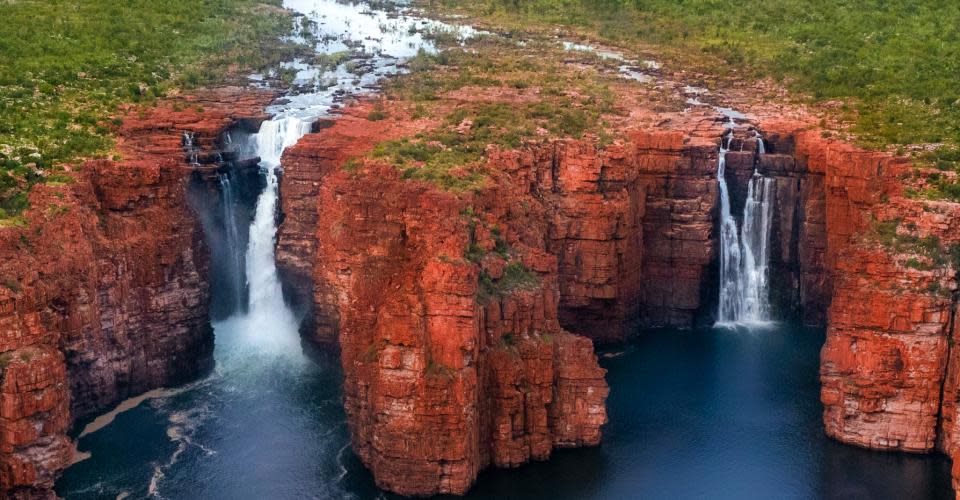 Water spills off the two billion-year-old crust of northern Australia, plummeting 100m and splintering into the dark, King George River at this far-flung destination. A winding corridor of slowly ascending, rusty red cliffs leads to the cascades which gush hardest early in the year; hike or chopper to the placid pools at the top to bathe in crystal-clear freshwater. The falls are easily reached via an unforgettable scenic flight from Kununurra or coastal cruise from nearby Wyndham that may include a thrilling dousing.
5. The incomparable Gibb River Road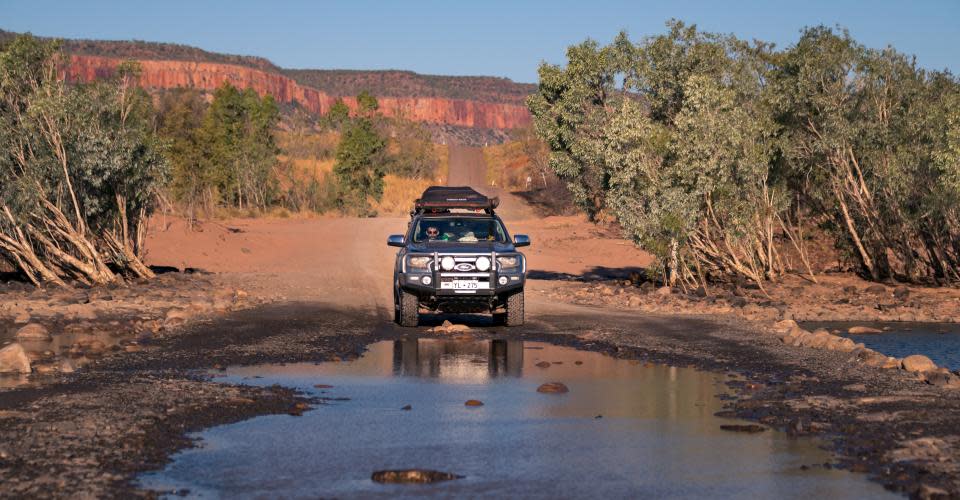 A rite-of-passage for Australians, this 660-kilometre, frequently corrugated outback route passes some of the East Kimberley's most remarkable gorges, cattle stations and wilderness camps. At the Kununurra end, El Questro harbours palm-shaded Zebedee Springs, the looming red corridor of Chamberlain Gorge and the skin-tingling swimming hole at Emma Gorge. Home Valley Station's Aboriginal guides can show you lesser-known gorges and natural pools, while Digger's Rest Station is a horse rider's nirvana; Ellenbrae Station offers bush walks and rustic hospitality. All look to the regal Cockburn Range escarpment.
6. The 'other' Bungle Bungles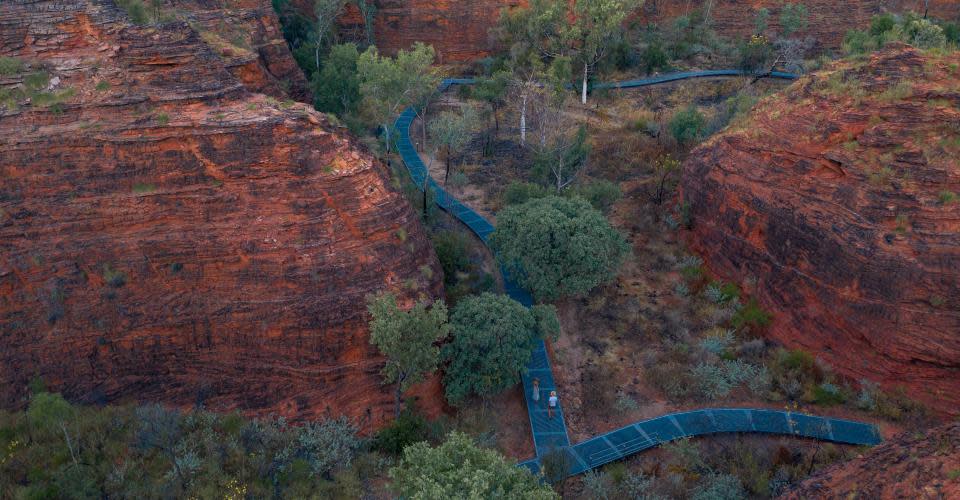 Few visitors know there's a mini version of the Bungle Bungles just two kilometres from Kununurra. Mirima National Park is similarly dated at 350 million years and its layered sandstone formations are ringed with differing hues of red that blaze at sunset. Known locally as Hidden Valley, it has four meandering walking trails; one is wheelchair-friendly, another includes a stairway climbing a steep rock face to grant remarkable views. Wallabies, crimson finches and black kites are frequently spotted. See Mirima year-round.
7. Astounding Aboriginal culture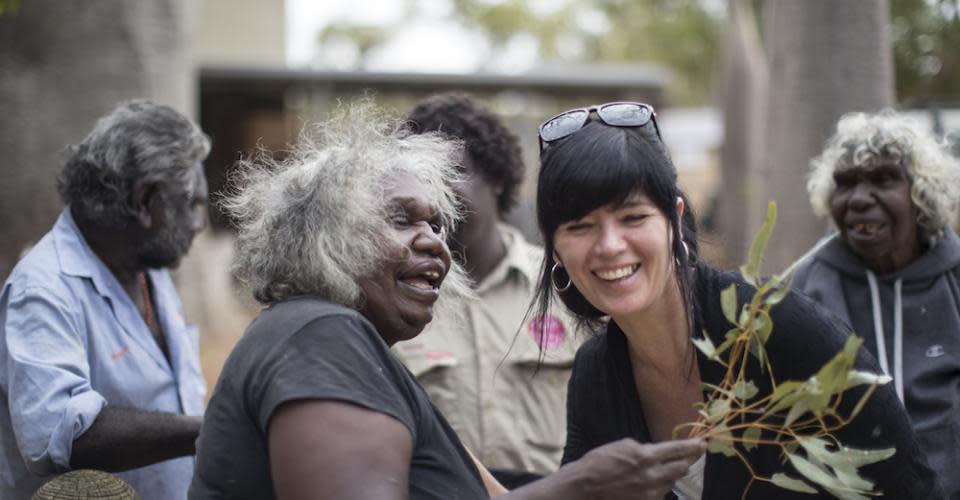 About 40 per cent of the Kimberley's 35,000-strong population is Aboriginal, making it one of the best places in Western Australia to interact with the world's oldest living culture.
Watch as a boab nut is engraved with traditional Miriwoong motifs and explore art-imbued gardens at Waringarri Aboriginal Arts in Kununurra. Understand which land belongs to which language group on a scenic flight with Kingfisher Tours, then marvel at ancient aboriginal rock paintings inside Purnululu with a Gija guide. Expand your cultural awareness while still at home.
Top tip:
The Kimberley has two distinct seasons: the dry (April-October) and the wet (November-March). The dry offers pleasant temperatures but the wet delivers dramatic waterfalls. Visit at the beginning of the dry for the best waterfall experiences.
Did you know?
Kununurra is at the eastern tip of the Gibb River Rd. You can travel it in any direction, with Derby forming the western end.
Book in time for:
The Ord Valley Muster, an annual shindig of exotic Kimberley food, traditional corroboree, rodeo and a moonlit rock and roll concert which takes place annually in May.