From Aboriginal culture to Asian influences and early settler traditions, the Broome, Kimberley and Pilbara regions are a melting pot of cultures. The North West is a haven for 'culture vultures' with a mixture of bright and colourful festivals, celebrating the rich diversity of the regions amidst beautiful landscapes.
There's no better way to immerse yourself in the local community than to attend events and festivals in 2023!
Plan your trip to take in one of the major regional festivals - Ord Valley Muster, Karijini Experience or Shinju Matsuri. In between the major festivals are plenty of awesome community events which can be found on our Events Page, with a search function to show you what's on in which towns during certain dates. Having experienced many of these wonderful festivals and events, you can be assured that you're having the ultimate Kimberley and Pilbara experience!
Note: Visitors are recommended to book event tickets and accommodation well in advance, as the festival events will often sell out.
Broome - 1st to 6th March 2023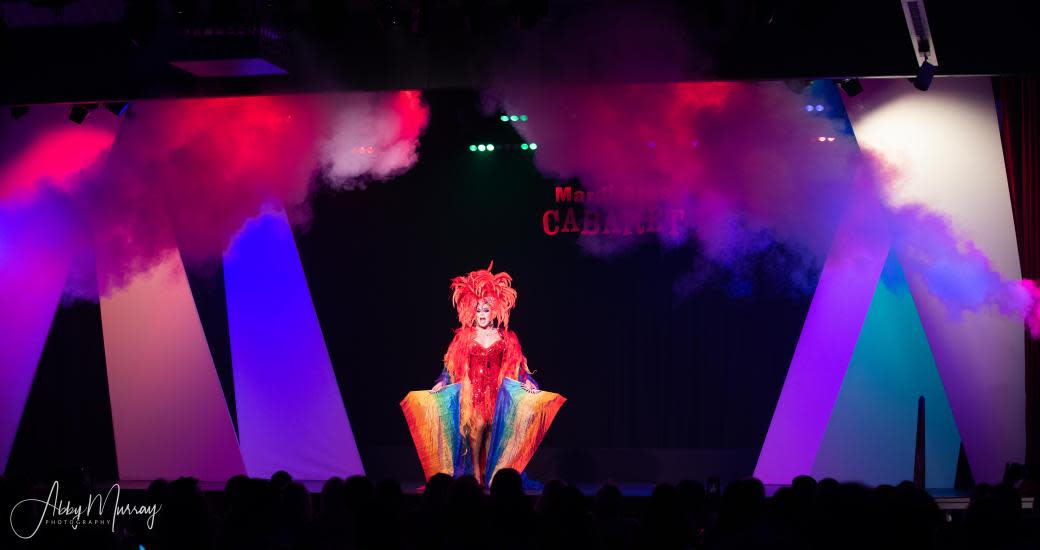 Bringing a rainbow of colour and a generous sprinkle of sequins to Broome each year, the Broome Mardi Gras is a hot ticket on the social calendar. With a second night of Cabaret added due to demand, a move to a larger location for the incredible dance party, a new boat party and of course the outrageous Drag Bingo, this is a weekend of fun and frolics! Don't miss out - tickets to the major events move faster than a drag queen at a make-up sale - find out more here!
The Gibb Challenge
Gibb River Road - 12th to 19th May 2023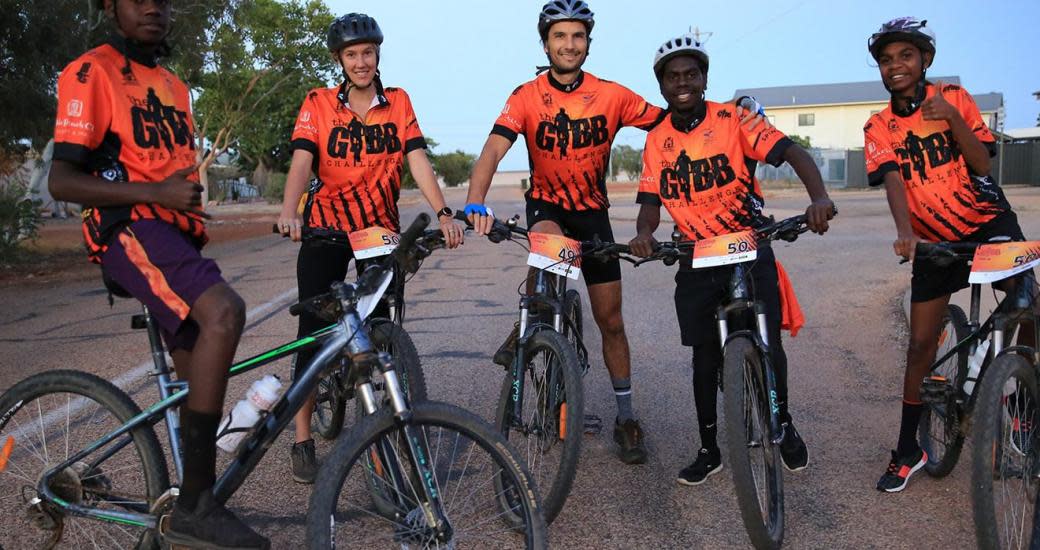 Every May teams of hardy adventure seekers leave Derby in the Kimberley region on two wheels. Their mission? A 660km socially competitive team relay event across the famous Gibb River Road. Five days later, having crossed some of Australia's most beautiful landscapes, bonded with their fellow riders and enjoyed a life-defining adventure, the teams reach the world acclaimed million acres El Questro Wilderness Park. While team nominations have closed for the 2023 event, take this as you're sign to get ready for 2024! Each year teams fundraise for a nominated charity party, and in 2023 the worthy recipient will be the Royal Flying Doctor Service. Find out more here.
Kununurra - Friday 19 to Saturday 27 May 2023

Returning from a 3-year hiatus, the Boab Metals Ord Valley Muster 2023 promises to be an event to remember! Held in the extraordinary surrounds of Kununurra, the Muster highlights the cultural diversity, stunning primeval landscape, friendly folk and warm country hospitality of the region. Expect an all-embracing community celebration of the astonishing talent found in the Kimberley region, while showcasing some of Australia's most acclaimed musicians and culinary personalities. The headline music acts for the Aviair HeliSpirit Kimberley Moon Experience include Birds of Tokyo, Toni Childs and King Stingray, while Waringarri Arts with local caterer Blak Tapas will present an incredible Art, Culture Cuisine experience, featuring bush food canapés using locally grown produce infused with native flavours.
Take a trip to Kununurra for ten days of discovery, adventure, fun, music and food! Tickets are on sale now, and travel packages are available. Find out more here.
Broome - 2-11 June 2023

Broome Fringe Festival is an exciting celebration of local talent across a vibrant programme of events curated by the Kimberley Arts Network, which seeks to promote artists, art organisations and craftspeople from across the remote Kimberley region. A highlight of the Festival is the annual Art Trail, with local artists opening their doors to show and sell direct to the public. The Festival Hub hosts exhibitions, gigs and workshops and venue around the town host comedy, Caberet and more!
Red Country Music Festival
Port Hedland - 2023 date and lineup to be announced!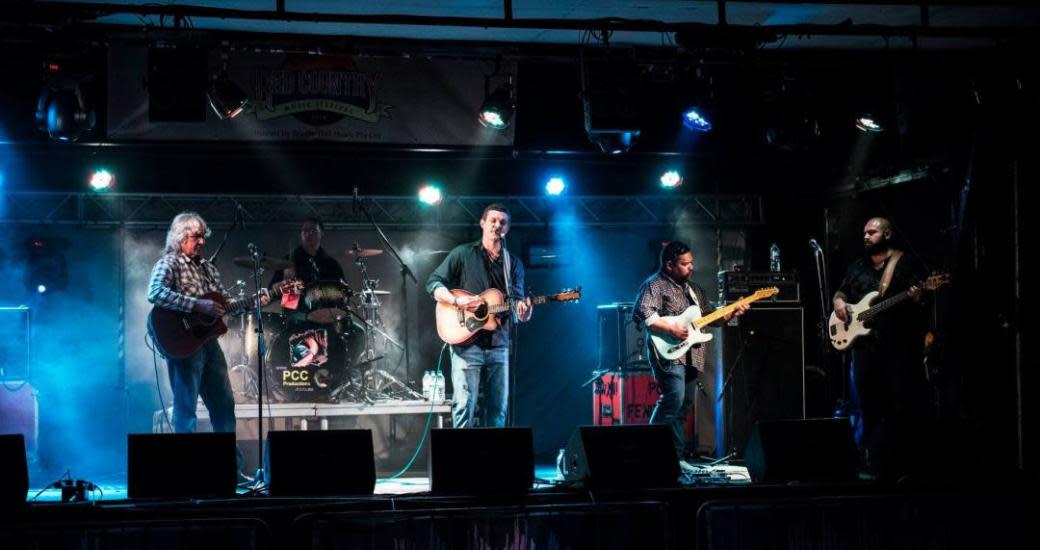 The Red Country Music Festival is a family-friendly event that brings the local community together for a weekend of great music and talented Indigenous and Non-Indigenous artists.
The festival has been created by Bradley Hall, a local Nyiyaparli man and established musician, who has a vision to bring live music back to the Pilbara.
"This event is really about bringing the local Pilbara community together to enjoy awesome music from some of Australia's best and also giving local artists a platform to showcase their talents. Be it in art, music and/or culture."
Derby Boab Festival
Derby - July 2023 - programme to be announced!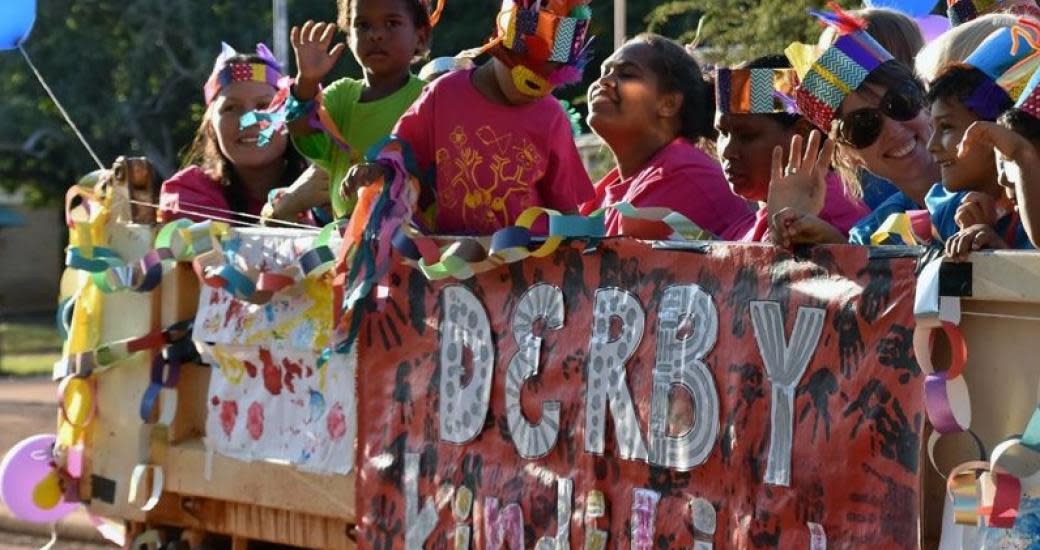 Western Australia's longest-running town festival (62 years young!) will be back during the July school holidays for a two-week celebration of the local lifestyle. Spend a morning at the Bush Poets Breakfast featuring poets from near and far, or the evening at the Long Table Dinner under the Kimberley stars. Join the Community at the Derby Cup Race Day, a Country Music concert and the Float Parade and Mardi Gras. And of course, the famous Mowanjum Festival will attract the crowds to the incredible Mowanjum Art Centre just outside town!
Karijini National Park - 5 to 9 July 2023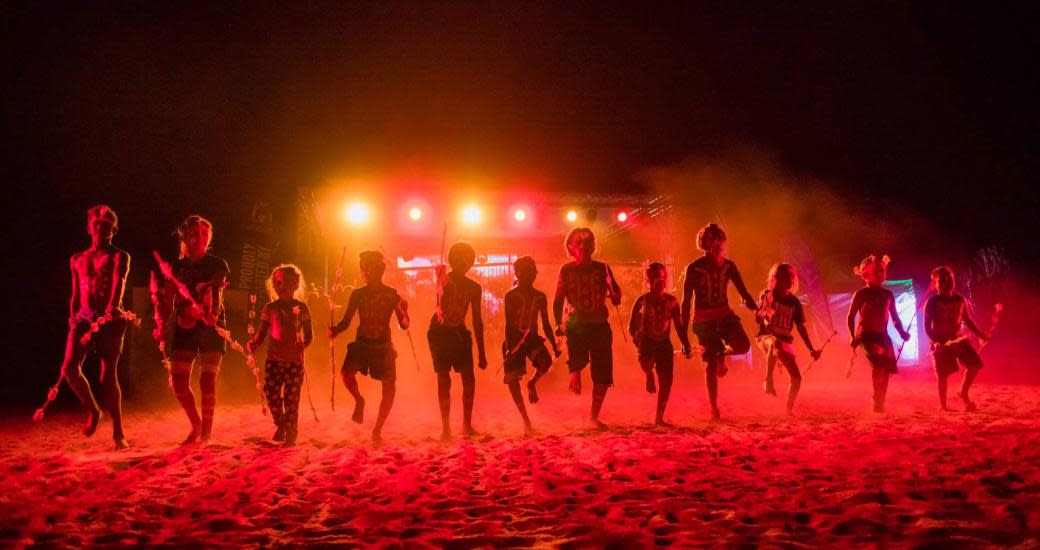 Timed to coincide with the school holidays and the perfect Pilbara weather, the Karijini Experience has lots of opportunities for the whole family to get involved in the outback oasis of the Karijini National Park.
As well as many free, family-friendly activities and workshops focused on art, culture and enrichment, there are plenty of opportunities to indulge in culture, music, food and art while immersing yourself in the stunning Karijini landscape.
A Taste of the Kimberley
Kununurra - 12-13 August 2023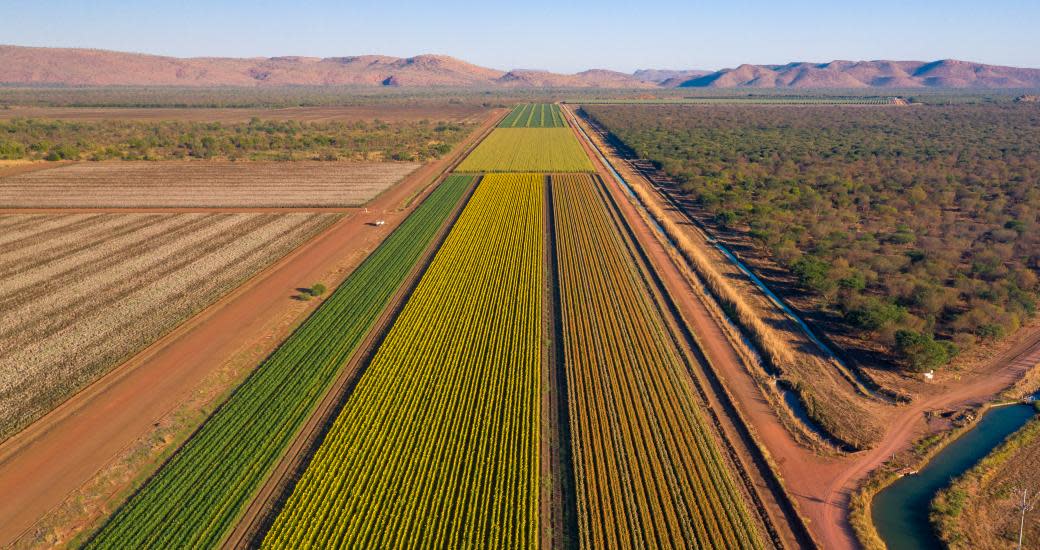 Another great reason to visit the Kimberley in 2023 - the second year of the Taste of the Kimberley! Start your weekend with 'FEASTival', at the Kununurra Picture Gardens which will be transformed into a vibrant food market under the lights of Kimberley Sky, featuring live entertainment and a BBQ competition. On Saturday, the Red Range Cattleman's Dinner will showcase the region's abundant produce and producers and the Ord Valley Farm Food Tour will allow you to discover one of Australia's most dynamic agriculture areas. 
A Taste of Broome
Broome - 24-26 August 2023

Broome's Goolarri Media organises a host of events each year, including the ever-popular Taste of Broome event. The flagship event is the music and picture show, an award-winning, multi-arts performance where you can immerse yourself in the rich history of Broome through song, stories, pictures and people. Throughout the weekend you'll find exciting art, food, theatre, music and family events taking place. Find out more here.
Broome - 26 August - 10 September 2023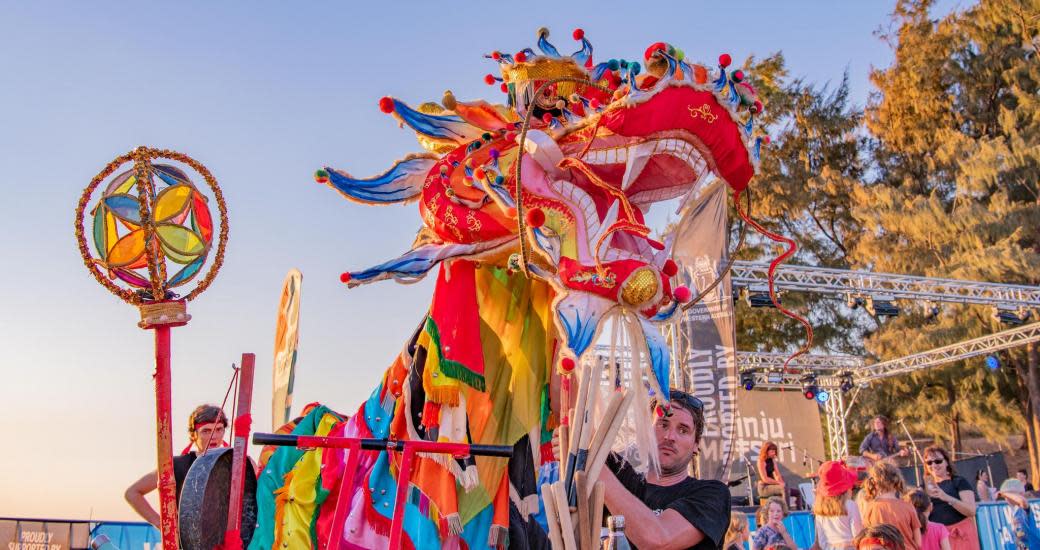 Known for its wide range of community-focused and ticketed events, Shinju Matsuri is a true highlight. Celebrating Broome's history and heritage with locals and visitors from around the country, with gourmet dining experiences by top chefs, cultural tours, art exhibitions and performances by local and visiting artists of all ages! Head down to the Festival Hub at Town Beach while you are in town for more information, food and drinks. Tickets for Shinju's major events - the Sunset Long Table Dinner, Floating Lantern VIP area, Jetty Gala and Chinatown Feast are now on sale, with more events being announced throughout the year. More info here.
CinefestOz Broome
Broome - 26-29 October 2023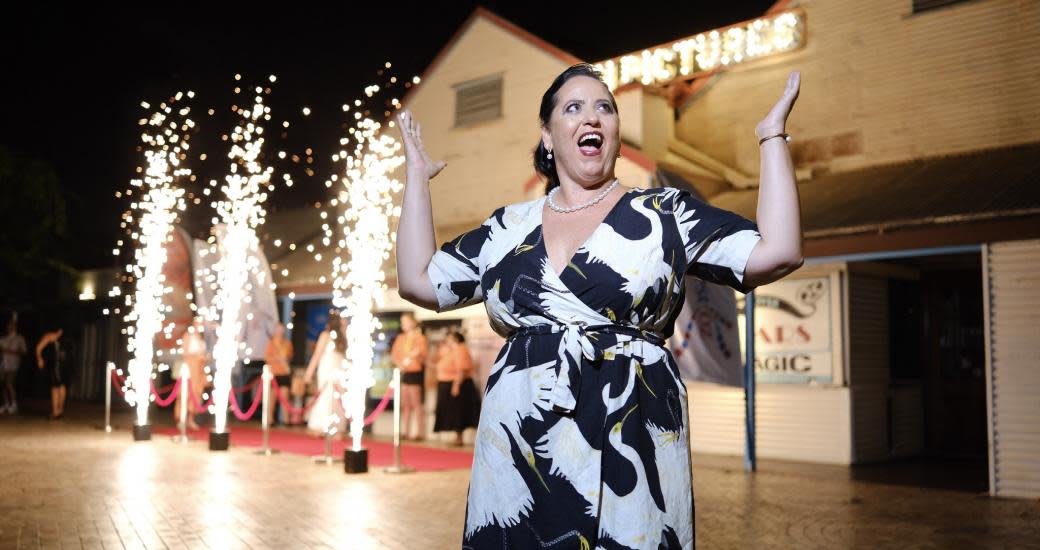 WA's first and only indigenous film festival will be back for its second year, showcasing some amazing films and hosting informative events. Held over four days at a variety of locations, you'll find feature film screenings and talks as well as community events. The full programme will be announced closer to the event, and you can find more information here.