There is much to love about Broome during the summer. November to April sees Broome transform into a balmy, tropical getaway. It's a lazy kind of heat that encourages you to unwind, de-stress, sip cold drinks and float your cares away in a luxurious pool.
If you didn't think Broome could be any more laid back then you are in for a treat. Sure, the tropical heat begins to climb but the flip side is there are no bustling crowds. Throw in some activities that are unique to the season and you will be on Broome Time before you know it.
Check out our insider's guide on how to enjoy Broome's tropical summer like a local.
Weather Wise
So, what's the weather like at this time of year? Unlike overseas tropical destinations which experience daily rain, Broome has occasional heavy bursts of rainfall which pass through quickly and spectacularly. As for the humidity? Well, the humidity does climb, but the languid heat does give off those tropical holiday vibes reminiscent of those overseas trips we used to be able to take.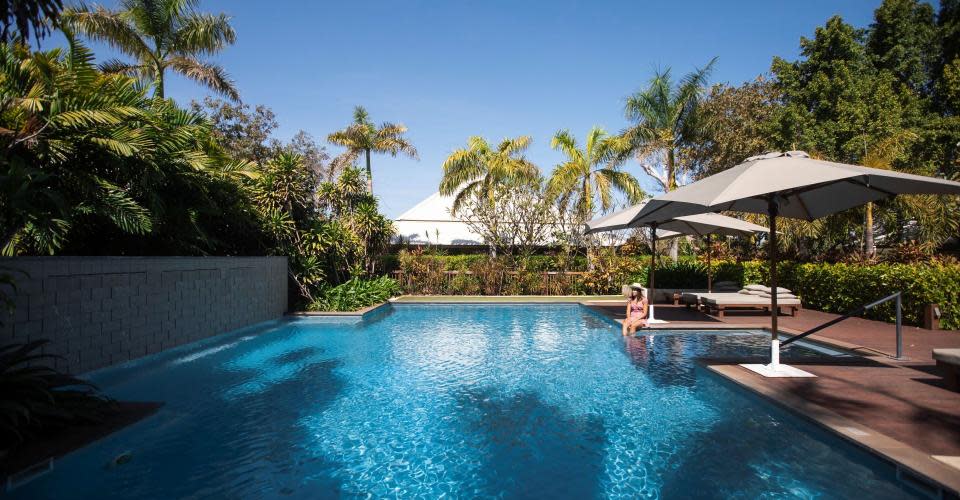 Broome Time
We know that you want to race around and see everything but we suggest you adjust your pace to the summer season. Take your lead from the locals and get out early in the morning or late in the afternoon. Middle of the day? Take a little siesta in that air-conditioned hotel room or laze about in that pool. Take a breather, relax and embrace Broome Time.
Tasty Treat
Tempt those tastebuds. Late November/early December sees mango mania descend on the town as trees become laden with this fragrant fruit. From sunset-coloured smoothies to decadent deserts, the sweet ripe mango will find its way onto menus in many of the local eateries. Or just tackle it like us locals, peel, destone and greedily sink your teeth into its flesh and let the sticky juices run where they may.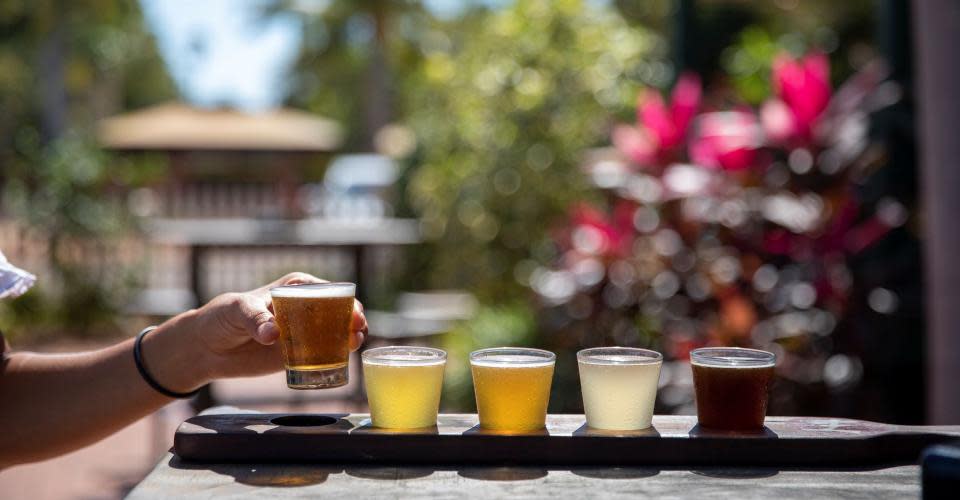 Choose your Brews
Feeling the heat? Naturally, we recommend keeping your water intake up, but hey, you are on holiday and an icy cold boutique beer from Matso's or an exotic cocktail sipped by the resort pool will also hit the spot. How about a refreshing G T? New kid on the block Moontide Distillery uses native and local botanicals to craft their spirits which you can sample at their cellar door.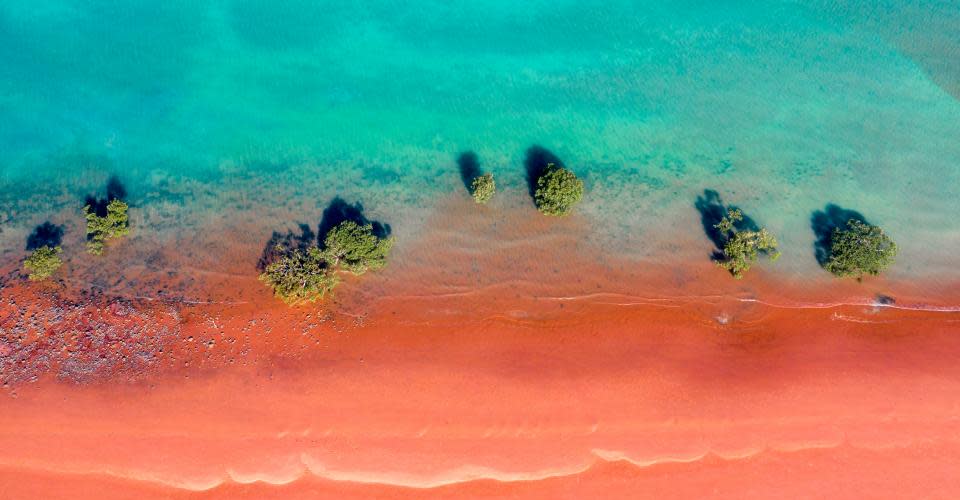 Colour your world
Broome is renowned for its dazzling turquoise water, pristine white beach sand and deep red dirt but did you know that these colours appear to intensify even more during the summer? Is it the light? Is it the heat? We honestly have no idea; all we know is that these over-saturated landscapes make for fantastic social media pics. Side note: Plants grow freakishly fast during this season – hello Frangipani we are talking to you – which adds a lush layer of green to the already stunning Kimberley palette.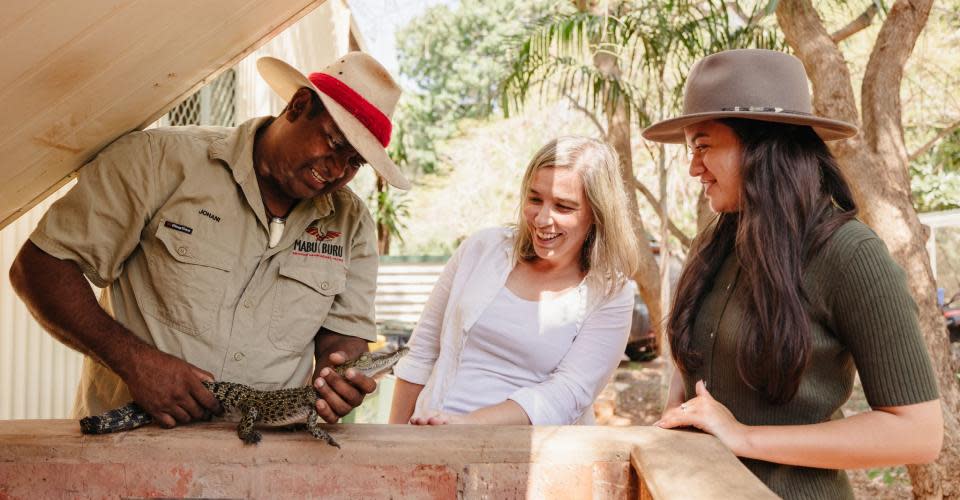 Have a Wild Time
There's something about the tropical season that makes Broome's wildlife just want to show off. Stand waaaay back and check out the snap-happy crocodiles during their feeding sessions with a Broome and Around tour at the Croc Park, or you can join a private crocodile tour with Mabu Buru Tours. The barra are biting big time and while the humpbacks have taken off down south, Broome's own snubfin dolphins are homebodies and will stay in Roebuck Bay for the summer - try a cruise with Broome Whale Watching. If birds are your thing you won't want to miss the shorebird's mass migration in March.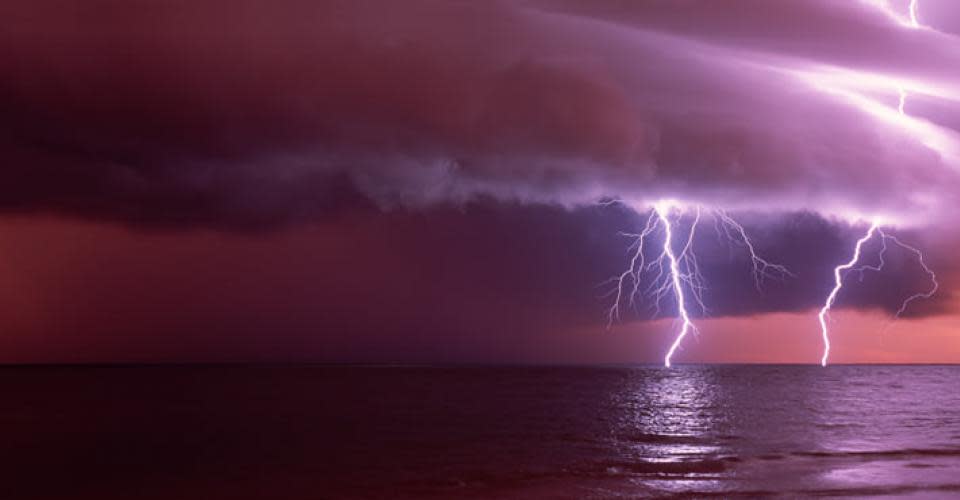 Nature's Skyshow
Sometimes paradise needs to cool down and if the buzz around town is a thunderstorm is brewing, make like a local and head out to safe sheltered lookout points like the Mangrove Hotel to watch the dramatic stormy skies and the dark clouds roll in. You will be gobsmacked by the beauty of an astonishing lightning show that rival fireworks any day.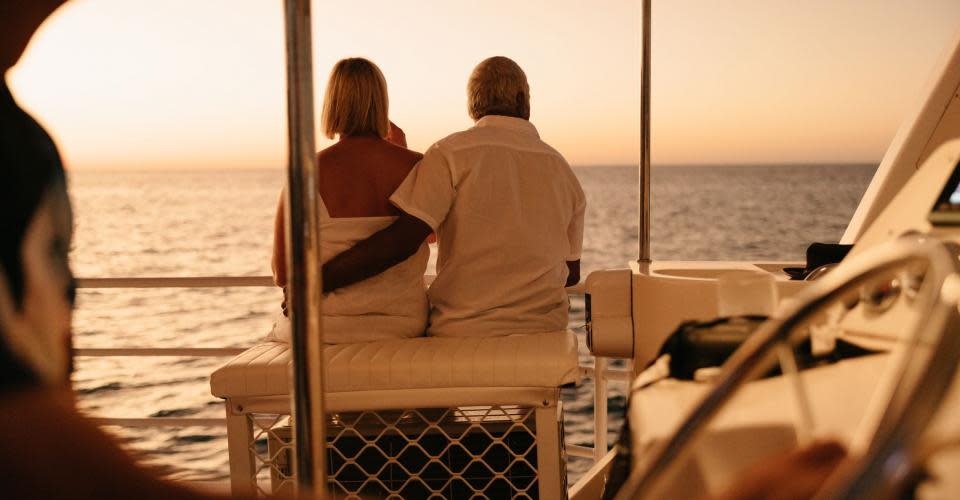 Sensational Sunsets
Head to Cable Beach or Gantheaume Point phone camera at the ready! Better still enjoy a sunset cruise. Sure, it can be a little cloudy this time of year but a famous influencer told us that clouds add incredible dimension to images compared to plain blue sky. Boy is she right! When the clouds let that sinking fiery sun peek through, boom, you've got the Insta perfect shot.

Take a Tour or Two
Prefer to have an expert guide lead you around? No worries! There are wildlife cruises, sightseeing and cultural tours as well as the famous camel rides all available during the summer months. Broome is even more spectacular by air at this time of year so hop on a scenic flight, which by the way is also a great way to visit the Dampier Peninsula. Sure, some tours go on hiatus during the summer, but there are still plenty of options to choose from. The Broome Visitor Centre is always up to date on what tours are running and can book them at no extra cost to you.
Golfers Rejoice
Are you a keen golfer and don't mind playing in the summer heat? Then a stay at Habitat Resort Broome next to the 18-hole Golf Club should be on your to-do list. Guests have the benefit of free green fees and a less than one-minute walk to the club - a great way to enjoy a Tropical Summer morning! Enjoy views spanning Roebuck Bay from the clubhouse - and during the dry season, this is also a good Staircase to the Moon viewing location.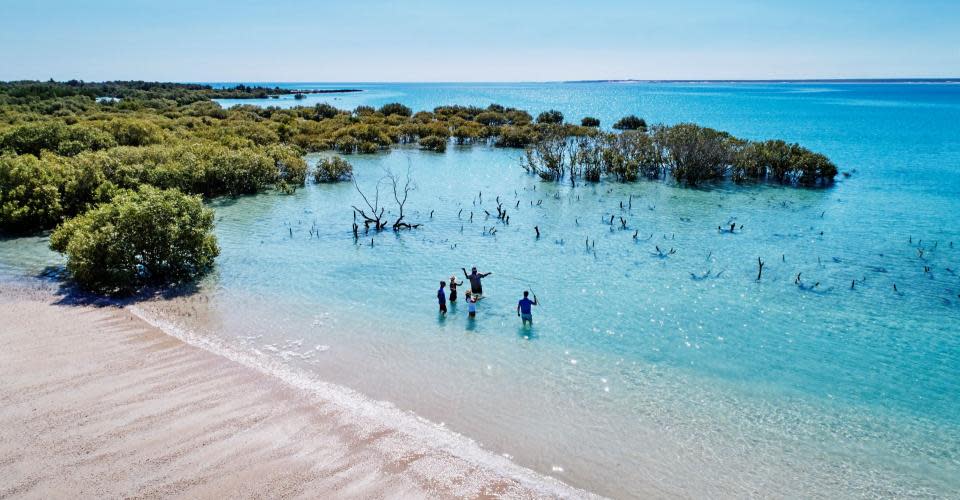 Enjoy Nature
Yawuru, the traditional owners, understand the tropical Broome weather and the natural bounty it brings better than anyone. They have six seasons - yes six! This time of year spans approximately two of their seasons Laja and Man-gala. There is a lot going on in the natural world from turtle nesting to the ripening of fruit, from flying foxes to gum trees flowering. Don't forget to look up from that phone and check out Broome's natural environment, it's fascinating stuff if you look close enough.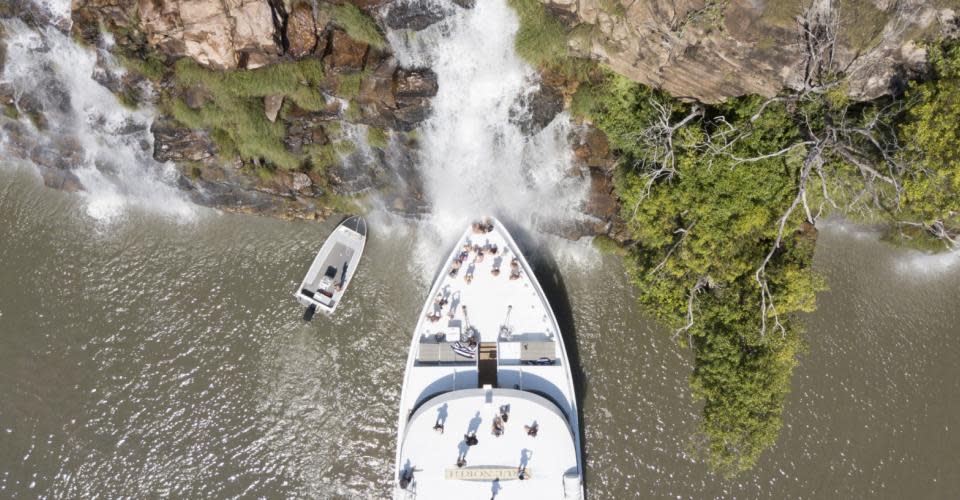 Waterfall Wonderland
While Broome is on the receiving end of only sporadic rainfall during the tropical season, the rain is plentiful in other parts of the Kimberley which means impressively powerful waterfalls set in awe-inspiring scenery. Kimberley cruise operators have extended cruise itineraries to tour the many majestic waterfalls at their peak. A perfect way to wrap up the tropical summer season!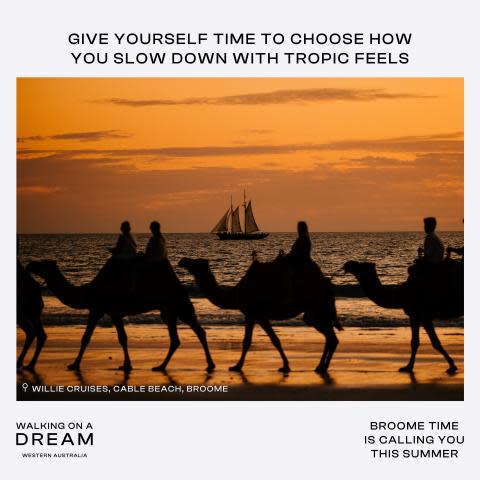 EXPERIENCE BROOME TROPIC FEELS THIS SUMMER -  ACTIVITIES, ACCOMMODATION AND MORE!