Outback Road Trips
Covering a million square kilometres, Australia's North West offers plenty of outback drive adventures, from Karijini National Park in the Pilbara to four-wheel driving the famous Gibb River Road in the Kimberley.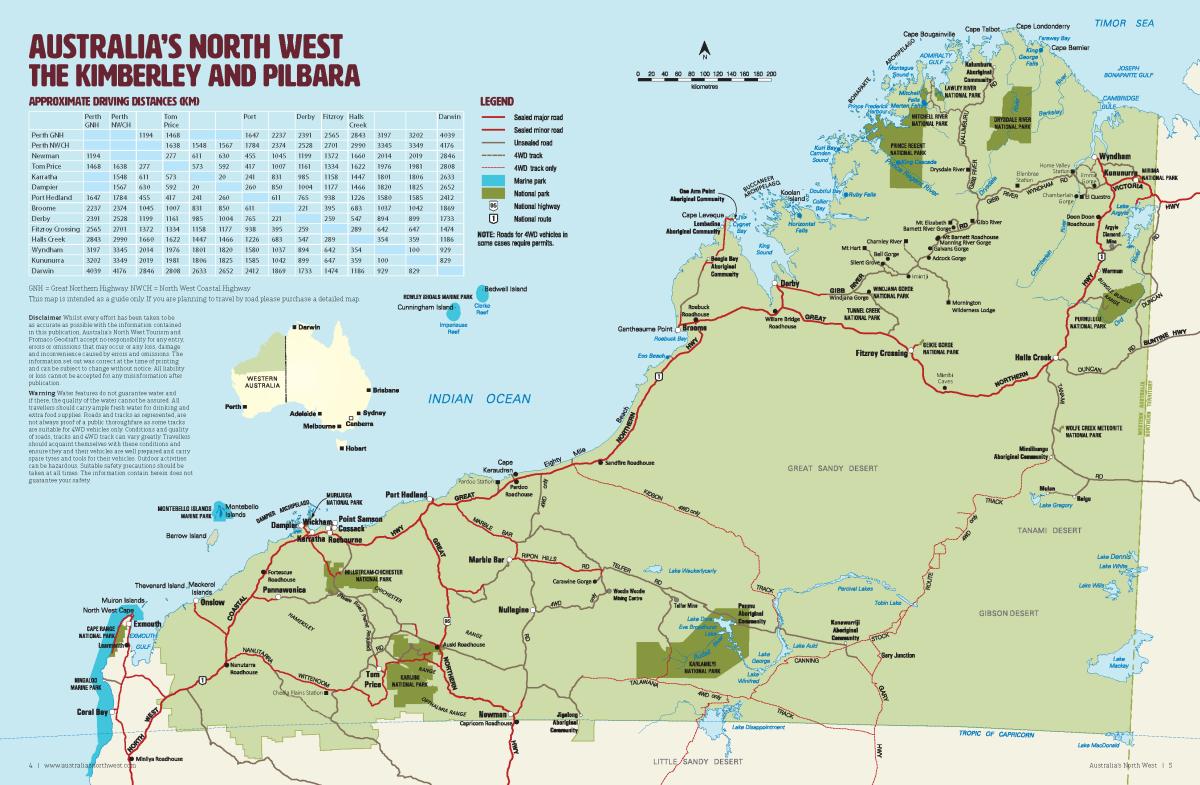 Drive the North West
Self-driving holidays in the Pilbara, Kimberley and Broome regions offer epic adventures for all.
The world's largest private rail network crosses the Pilbara, with over 1400km of tracks connecting mines at Tom Price and Pannawonica with the ports at Dampier and…
Car & Equipment Hire
Need to hire a car or campervan to explore Broome, the Kimberley and the Pilbara?
Guided 4WD Tours
Take a drive adventure with an expert guide! A range of group and private tours are available, leading you off the beaten track with an experienced local guide and allowing you to discover places you might have just driven by. A private charter or tag-along tour can also allow you the comfort of your own vehicle.
Accommodation and Camping
A range of accommodation options in the Kimberley, Broome and the Pilbara are available to suit all from wilderness lodges, luxury safari tents and hotels to motels, caravan parks and national park camping areas. During the peak season (June to September) it is best to book well ahead to avoid disappointment.
From blissful beach resorts to outback homesteads, holiday accommodation in West Australia's Kimberley and Pilbara regions caters for every kind of holiday you care to mention.
Accommodation options in the North West are up there with some of best accommodation Australia has to offer, particularly if you're looking for adventure. Think rustic outback homesteads. Think…
It's essential to carefully plan your trip before hitting the road. Make sure you inform…
For a safe and enjoyable holiday in the North West, check out these important travel tips.
Imagine seeing a humpback whale breach, turtles nest, snubfin dolphins and incredible bird species…
Guided tours are an exciting way to explore the vast breathtaking wilderness, unique culture and…
Sparkling white sandy beaches, warm tropical oceans, islands and coral reefs make the North West a…
Broome has a food and drink scene as diverse as its multicultural past - Chinese, Japanese, Indian…