From the North Pole to ghost towns, thriving coral reefs and boot-growing trees, the Pilbara will surprise you with its awesome natural beauty and fascinating history.
Tropical Island for Rent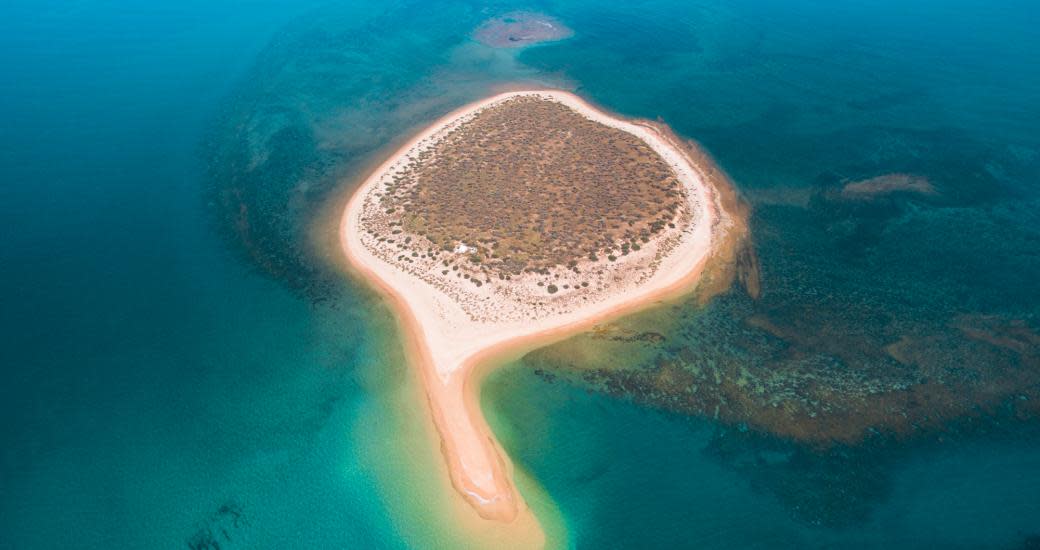 Located a 20-minute boat trip from Onslow in the Pilbara is Direction Island featuring a rustic cabin which sleeps up to 8 people. Available for holiday rentals by the Mackerel Islands - have the ultimate holiday experience with the whole island to yourself!
Python Pool

Sounds welcoming doesn't it? Don't be fooled by the scary name, Python Pool is a popular deep swimming hole nestled in the Millstream Chichester National Park at the base of a seasonal waterfall.
Montebello Islands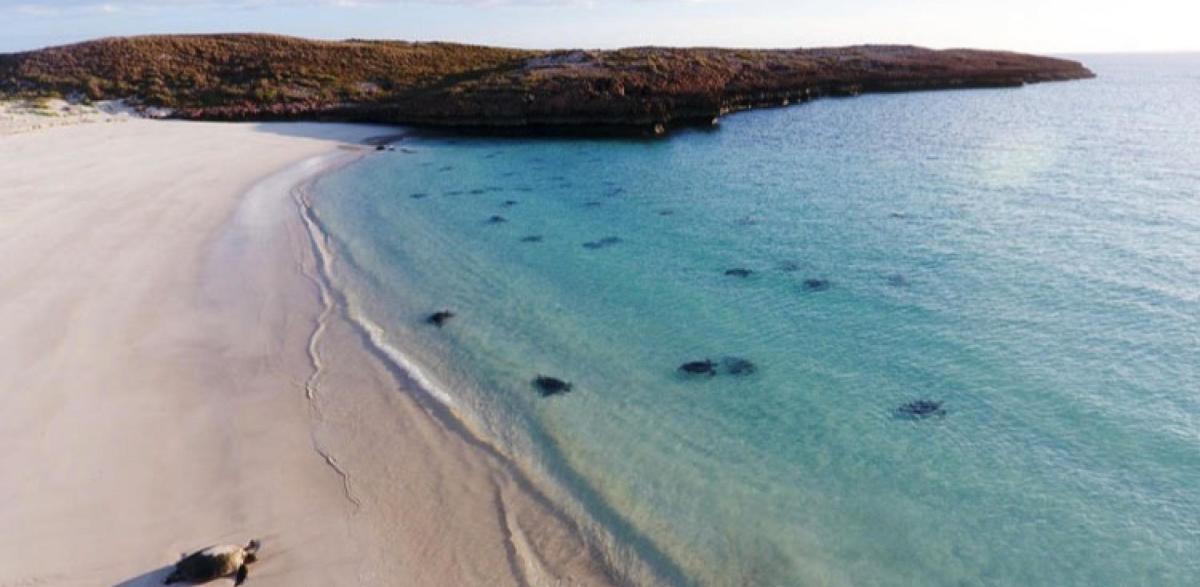 The Montebello Islands are an archipelago of 174 small islands lying 20km north of Barrow Island off the Pilbara coast. Italian for "beautiful mountain", the Montebello Islands is a popular destination for snorkelling, fishing and kayaking due to its thriving coral reefs, a wide variety of wildlife and rich maritime heritage.
Murujuga Rock Art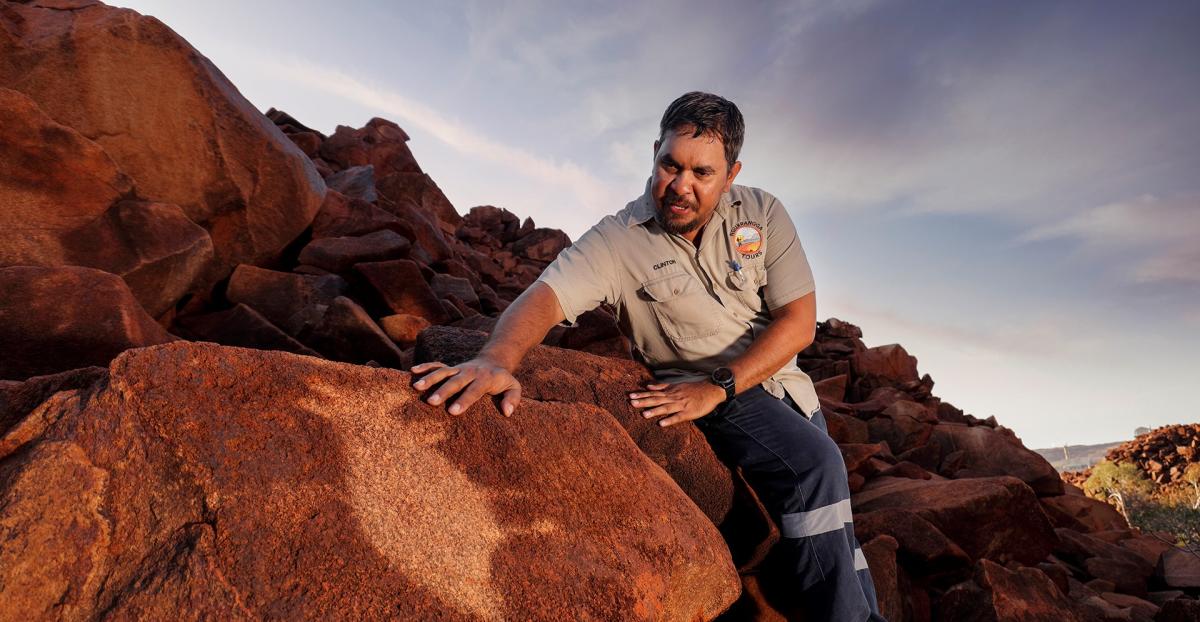 Murujuga National Park covers an area of 4,913ha and is located on the Burrup Peninsula near Dampier. The area is considered to host the largest concentration of ancient rock art in the world, possibly dating back more than 30,000 years.
Fern Pool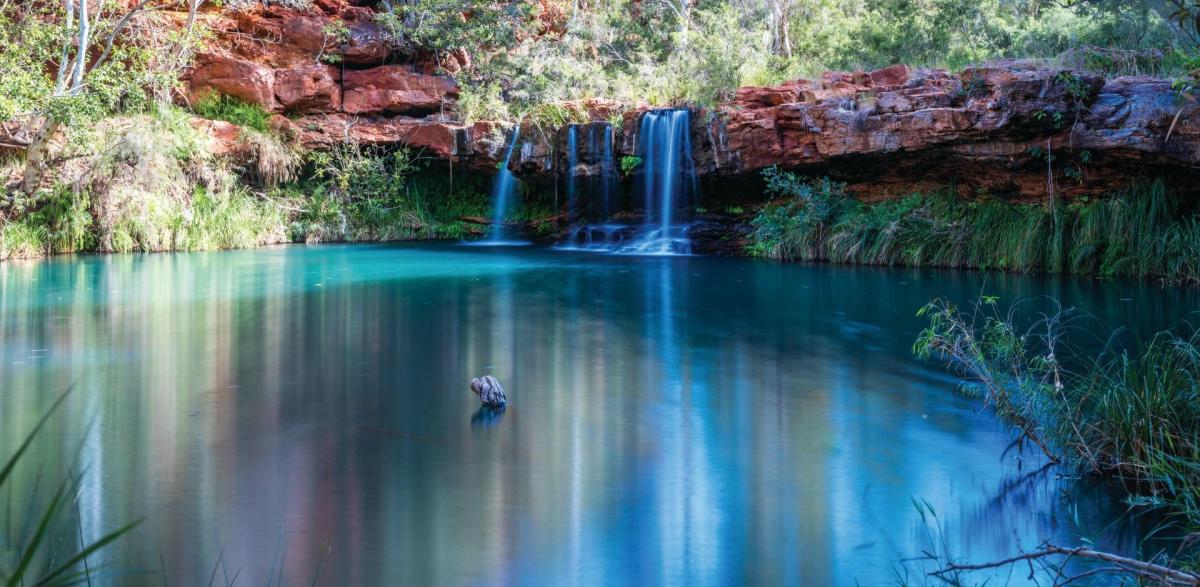 Fern Pool is one of the most accessible and picturesque swimming spots in Mother Nature's ultimate adventure park – Karijini National Park. One of the incredible attractions of Dales Gorge, these cooling waters are fed by a natural spring and framed on all sides by lush green ferns, with a cascading waterfall completing the serenely beautiful setting.
North Pole
The 'polar' opposite to Santa's snowy home, the Pilbara's North Pole is found west of Marble Bar and is the location of rock formations considered to have evidence that puts the origin of life on Earth back to 3.4 –3.5 billion years ago. So why is it called 'North Pole'? If you travelled back 800,000 years the magnetic North Pole would have been located here!
Pardoo Station Homestead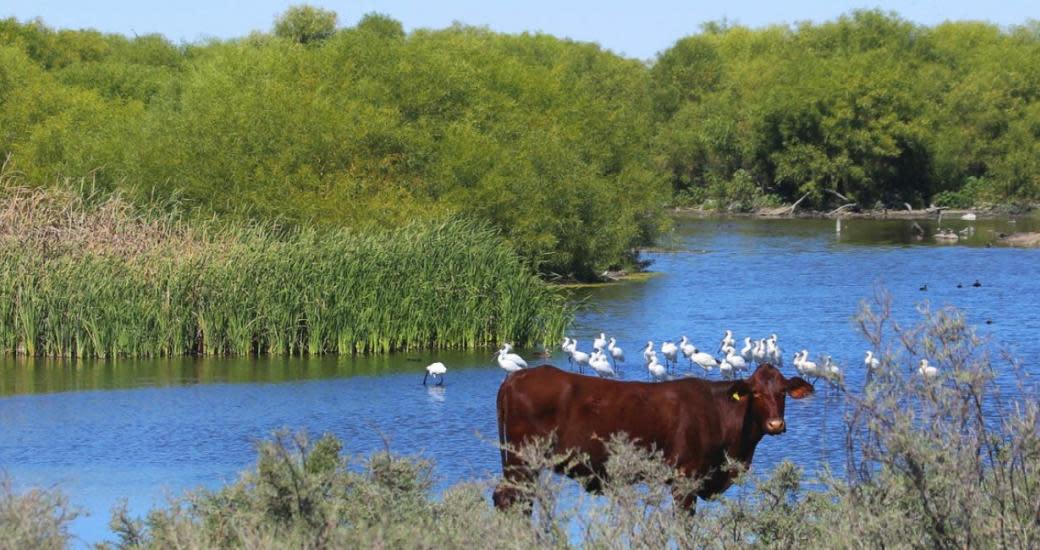 Boasting "unfussy rooms and cabins" in a country-style 19th-century farmstay with a restaurant and an outdoor pool, this little slice of heaven is not what you'd expect on a cattle station. Pardoo Station's remote setting is a mecca for anglers, birdwatchers and those wanting a place to simply escape from everyday life.
Cossack Ghost Town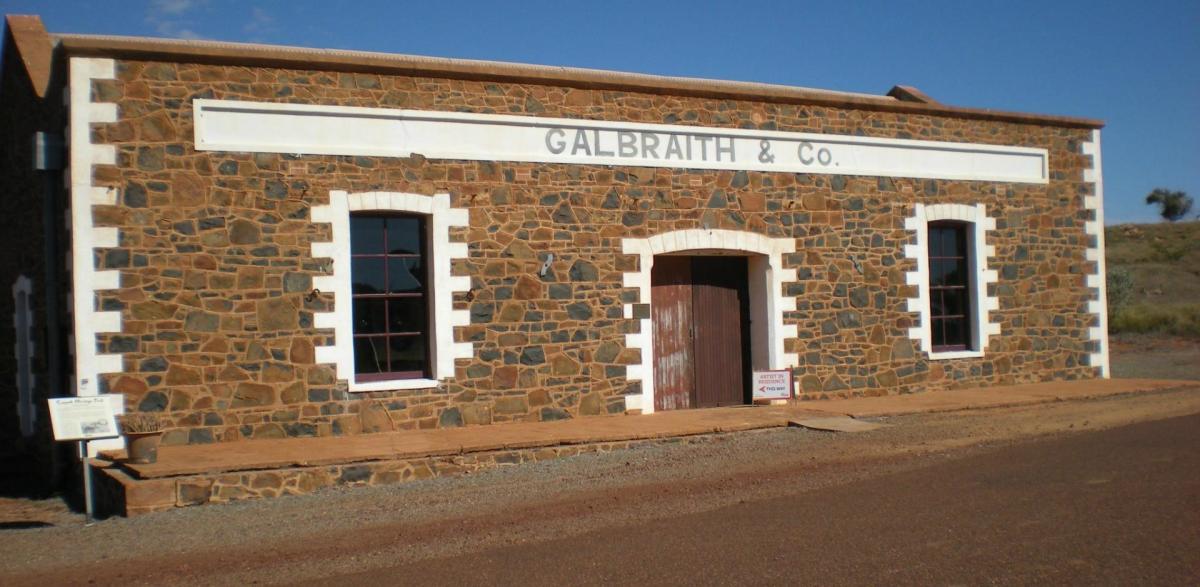 The Pilbara's ghost town of Cossack was Australia's original pearling town back in the 1800s before the fleet moved north to Broome. The town was dissolved in 1910 and abandoned by 1950, with the immaculately restored bluestone buildings offer a rare insight into the area's past. However, Cossack is now coming back to life, hosting Australia's richest regional art awards each year, a fantastic coffee shop and plans for new accommodation on the way.
Pannawonica Boot Tree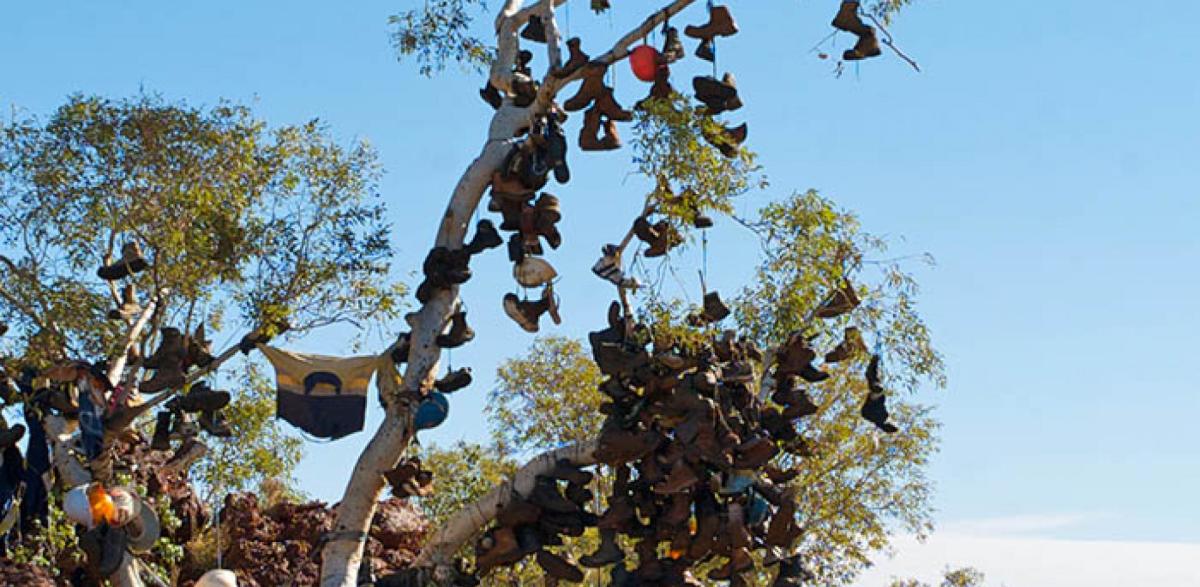 Pannawonica in the Pilbara brings new meaning to 'hanging up your boots'. This old snappy gum tree has been slung with hundreds of steel-capped boots by mining contractors who have left town.
Marble Bar Pool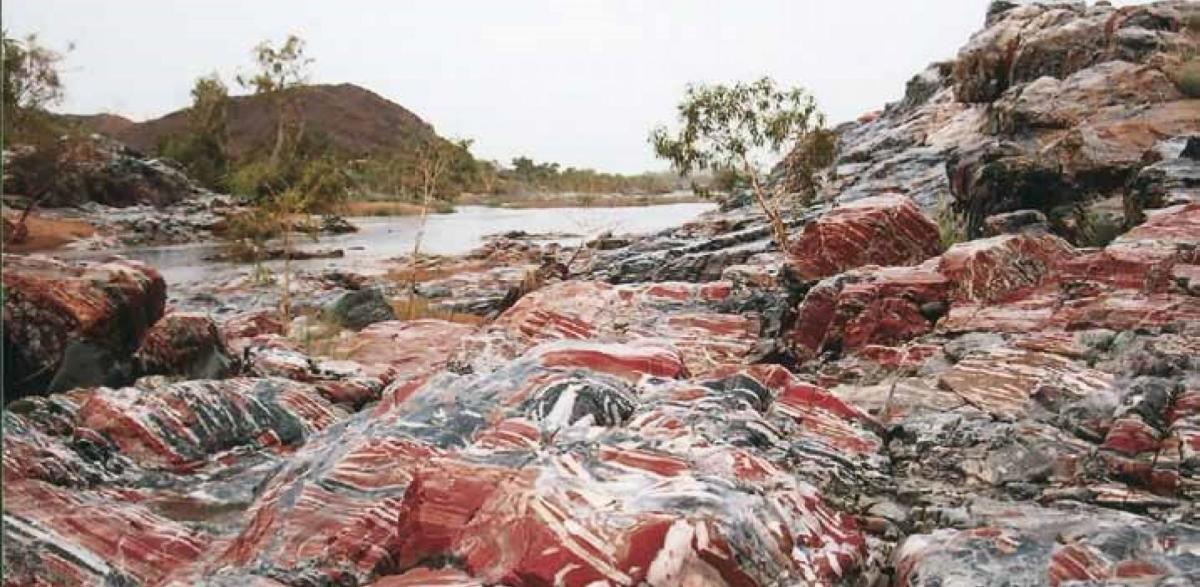 What better way to enjoy Australia's hottest town than to have a dip in a marble pool? Sounds fancy, but not quite. Marble Bar Pool gets its name from what was thought to be a colourful 'marble bar' that crosses the Coongan River, however the 'marble' was later identified as jasper. As the temperature cools in the winter months this pool is a popular spot for a swim.
Invisible Airbase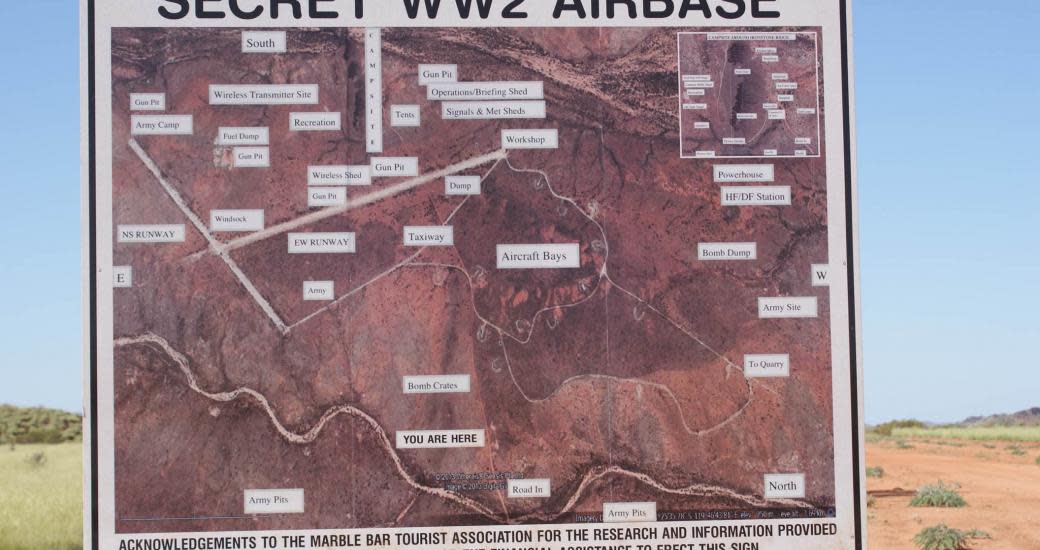 A secret airfield operated at the original site of the Corunna Downs homestead from 1943-45, with the task of staging aircraft and personnel for raids on Japanese bases and shipping. Located 39km south of Marble Bar, the airfield was abandoned at the end of WWII, with only crumbling foundations, revetment outlines and the runways remaining today.