5 THINGS TO CHECK OUT IN COSSACK
Australia's liveliest ghost town is a must-visit during your stay in the Pilbara. Cossack was abandoned by 1950, but it now houses an annual art award exhibition, café, museum, heritage trail and a host of natural attractions.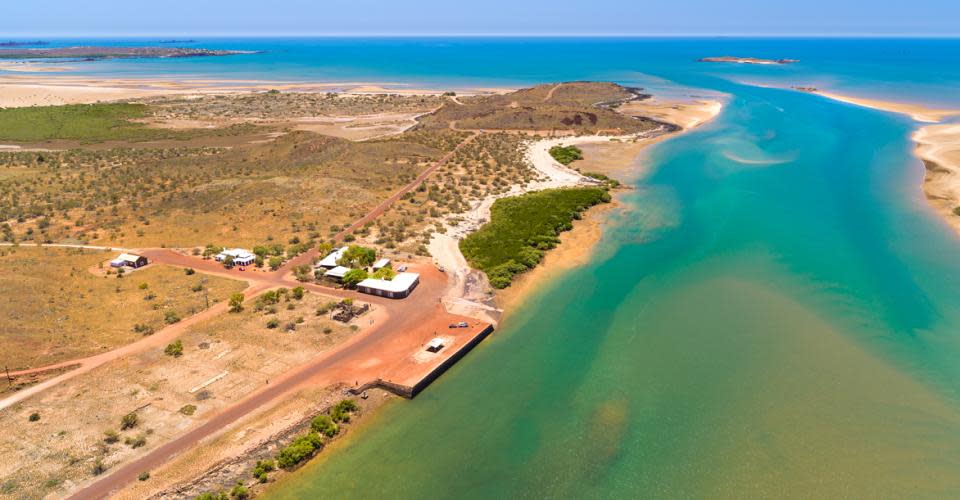 1. Get the lay of the land
Head to the lookout for some panoramic views of the town and surrounds. You'll find a stunning beach on one side and the town of Cossack and the Harding River to the other.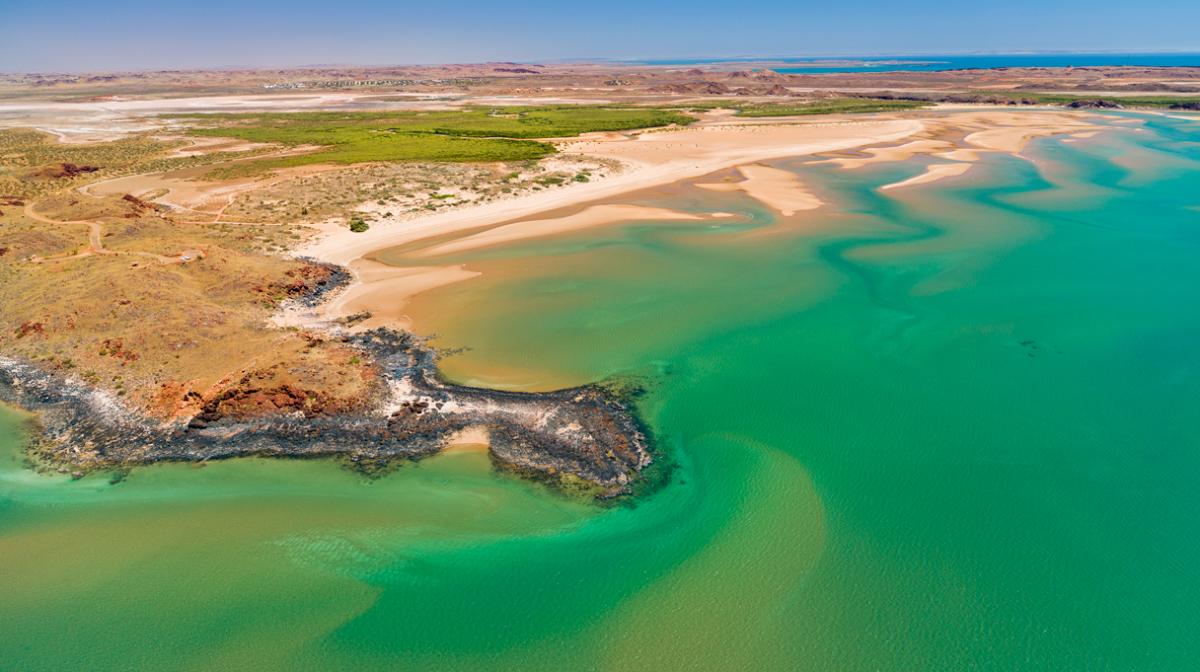 2. Settler's Beach
Enjoy some sun and take a dip in the water or go for a stroll along the beautiful sandy shore at Settler's Beach. Check out the pergola, that for a few nights each month becomes the perfect place to see the North West's Staircase to the Moon. The beach is also the perfect place to cast a line for some beach fishing or launch your boat and get on the water.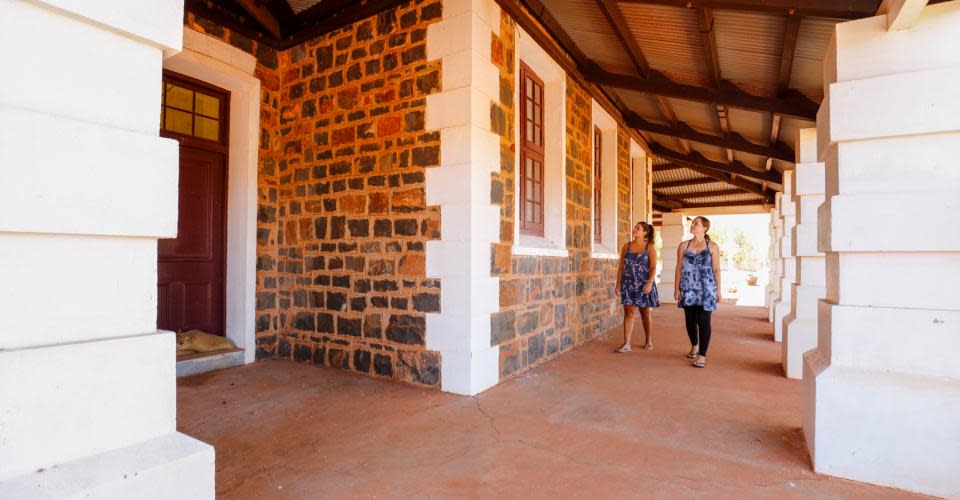 3. Cossack Heritage Trail
Learn all about the North West's favourite ghost town as you follow the Cossack Heritage Trail. Pick up a copy of the trail map from the Karratha Visitor's Centre and walk or drive through the historic sites as you learn more about the beautifully restored bluestone buildings and gain insight into the story of the town.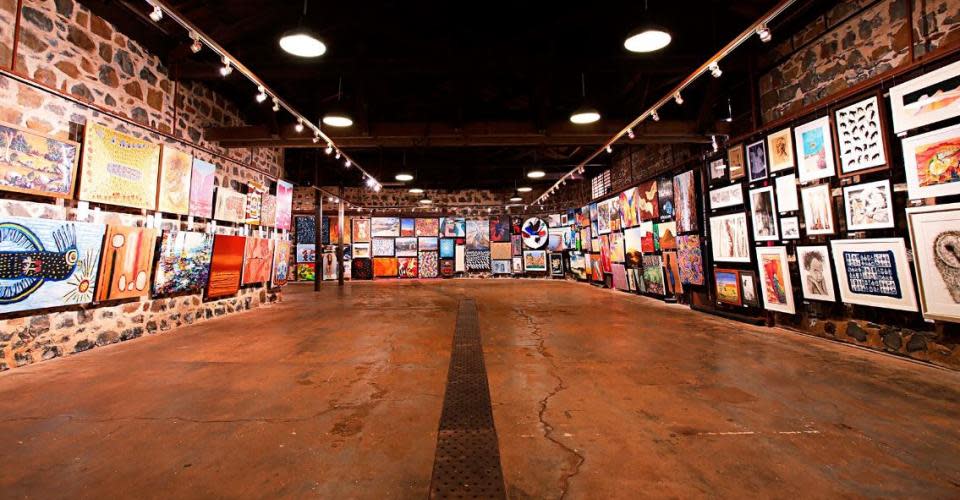 4. Cossack Art Awards
The annual Cossack Art Awards showcase the best artistic talent across the Pilbara and Australia. If you time your visit just right (this year's awards run from July 17th to August 7th) you can spend some time perusing the hundreds of entries as you stroll through the several buildings that house them.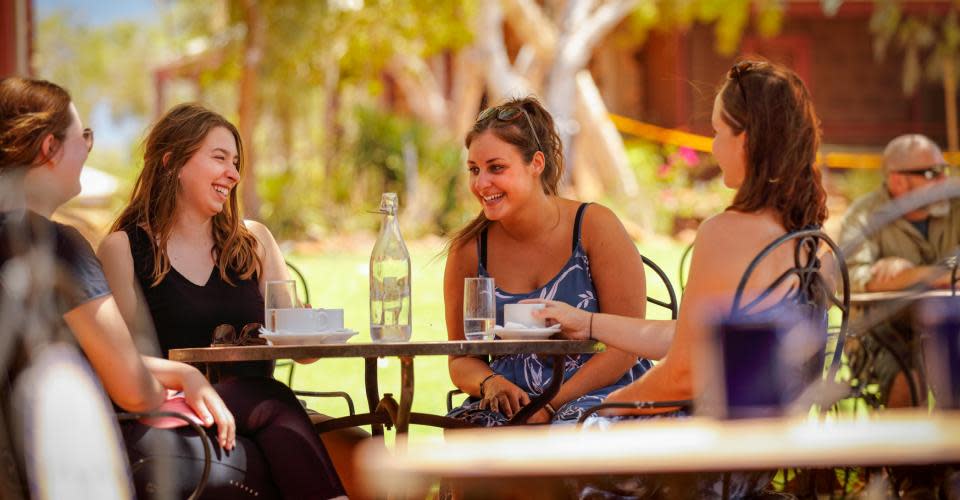 5. Explore the Old Buildings
Discover the new life that's been given to the old buildings in Cossack! The restored Customs building has become a beautiful café that is perfect to relax in and enjoy some delicious food and coffee. The courthouse building is now home to a free museum, perfect for learning more about Cossack's history. You can browse local and Indigenous art, homewares, and books in the old Post Office building.
For more information about these must-see activities and more, make sure you check out Karratha Tourism and Visitor Centre.