Discover a world rich in Aboriginal history and culture. Newman is home to breathtaking landscapes, wildflowers, and an abundance of birdlife. Take advantage of the endless walking and 4WD trails; and cool off in the beautiful waterholes that dot the area while absorbing the stunning red landscapes of the region. Here are our 5 must-sees in Newman!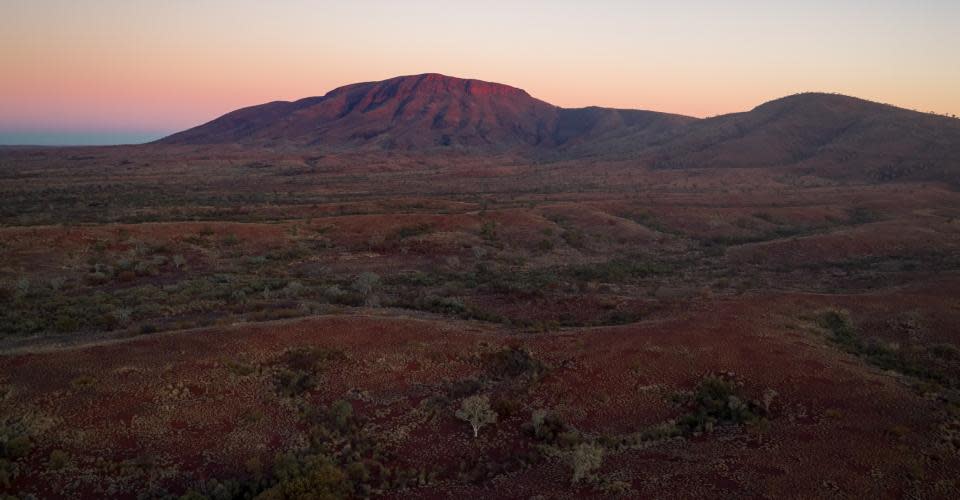 1. Mt Newman
It's hard to escape the looming figure of Mt Newman with its massive height of 1128m above sea level– but you wouldn't want to escape it! Get in the car and 4WD halfway to the summit before hiking the rest of the way, or if you're feeling adventurous, try hiking the whole mountain base to summit. Once at the take a moment to enjoy the beautiful views of the red country.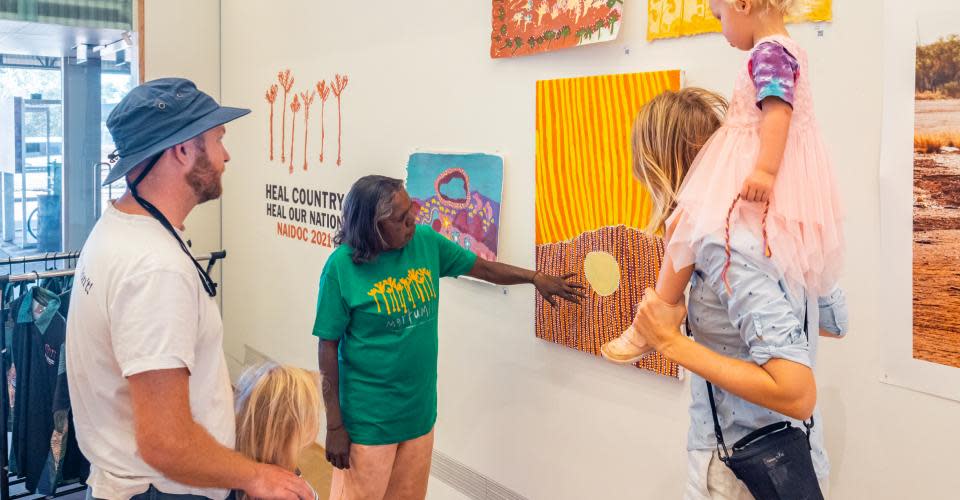 2. Martumili Art Centre
Within the East Pilbara Arts Centre you'll find Martumili, housing artworks from emerging and established Martu artists that depict their land and history. Spend some time browsing their ethically sourced Aboriginal artwork and gift items and gain some insight into their culture.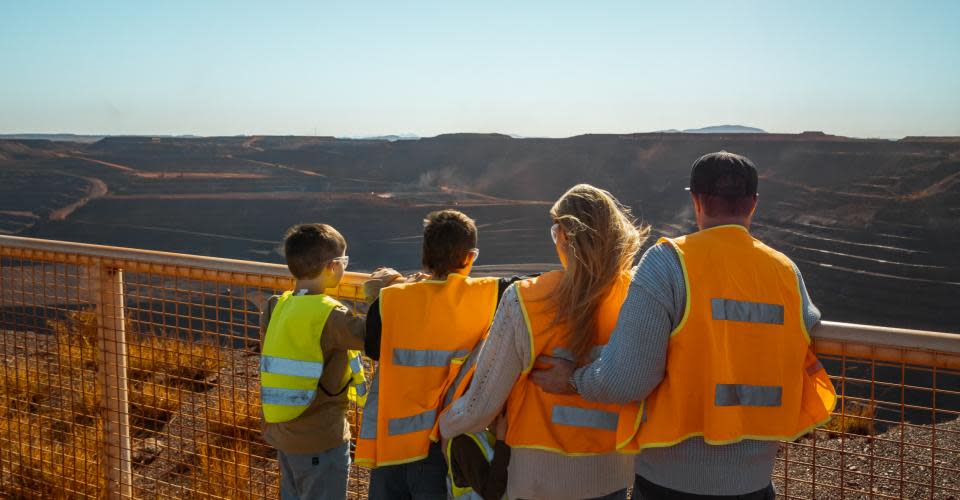 3. BHP Mt Whaleback Mine Tour
The world's largest open-cut iron ore mine is a definite must-see when taking a trip to Newman. Learn about the mine's operations on a 1-and-a-half-hour-long tour and get your picture taken next to the enormous Haul Pack at the Visitor Centre!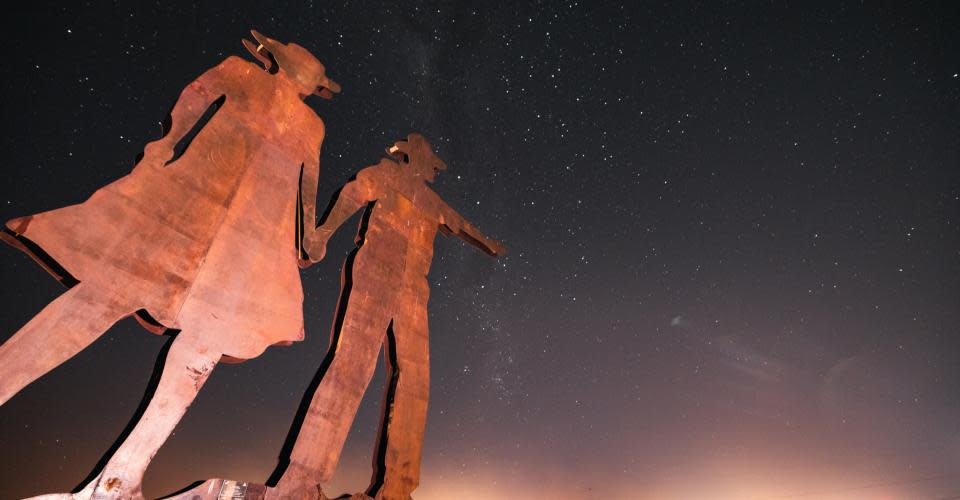 4. Sculpture at Mount Whaleback
When driving along the Great Northern Highway on your way into Newman, you may notice a metal statue of a couple overlooking Mount Whaleback. This sculpture depicts veteran prospector Stan Hilditch and his wife Ella. The couple accidentally discovered the largest iron ore deposit in the world back in 1957 but weren't allowed to tell anyone about it for four years due to a national embargo on iron ore.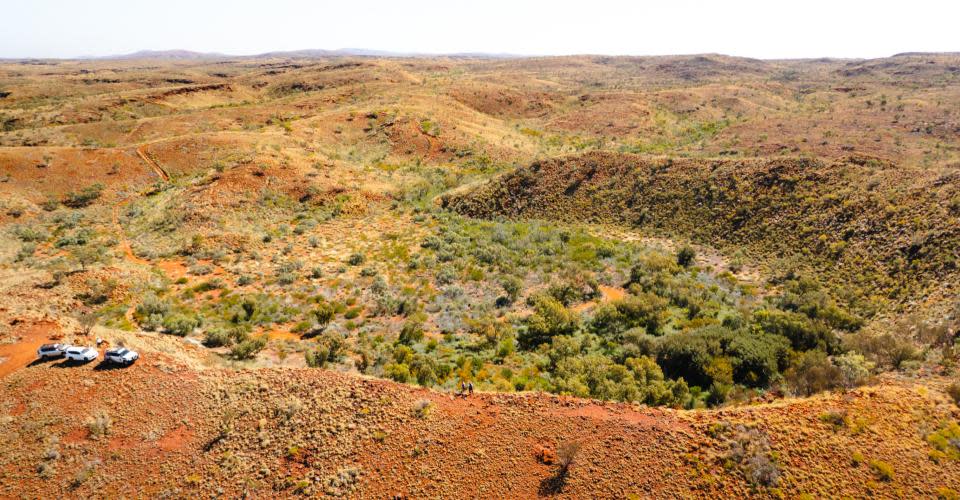 5. Go on a 4WD adventure
Turn off the bitumen and get a little 4WDing in while you're in Newman. There are plenty of beautiful waterholes and gorges in the area for you to explore, check out the wildflowers and get some swimming in. Pop into Newman Visitor Centre to get the best tips for your adventure.
For more information about these awesome activities and more to see and do in Newman – check out the Newman Visitor Centre.