Take a break and relax a bit in the beautiful coastal town of Onslow. The gateway to the Mackerel Islands, Onslow's unique location means that you can watch the sun both rise and set over the water without travelling from one side of the country to the other.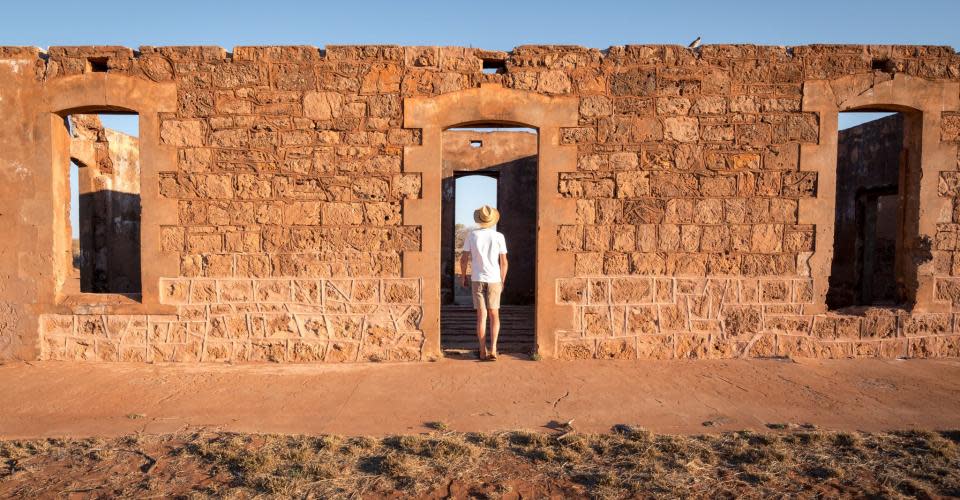 1. Old Onslow
The first thing everyone needs to know about Onslow is that there are actually two. The town was moved from its original location near the Ashburton River to Beardon Point after the jetty was moved in 1925. Want to see the original Onslow? Pick up the heritage trail map from the Onslow Visitor Centre and head south from Onslow 2.0 to the original townsite and follow the self-guided walk through what remains of Old Onslow.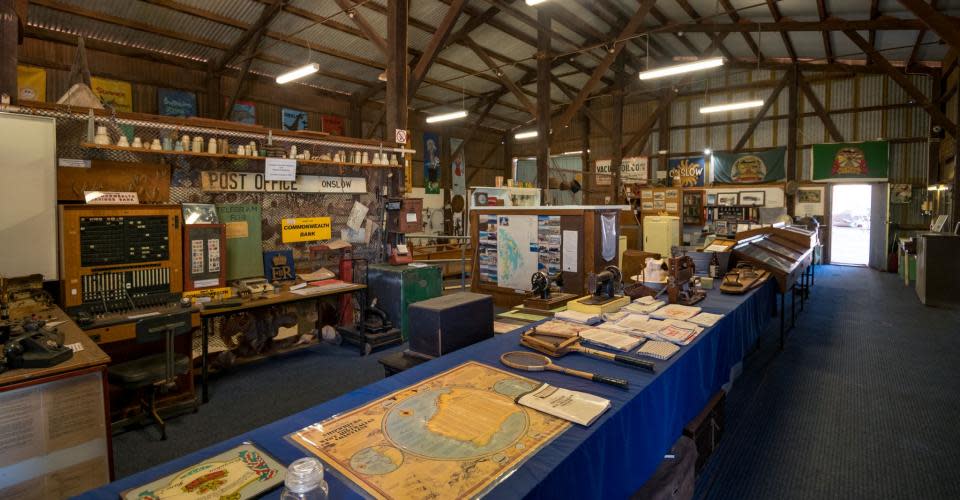 2. Old Goods Shed Museum
Next to the Onslow Visitor's Centre you'll find the Old Goods Shed Museum, which is full of eclectic relics that paint the history of Onslow. The shed was moved from the old townsite to the current one in 1925 by camel train. While you're there, ask the Visitor Centre whether the Hidden Treasures tour will take place during your stay, and if so, enjoy a journey to two of Onslow's most fascinating gems - an incredibly large collection of shells created by Neil and Judy Baker, and a surprise collection of cartoons inside a water tank!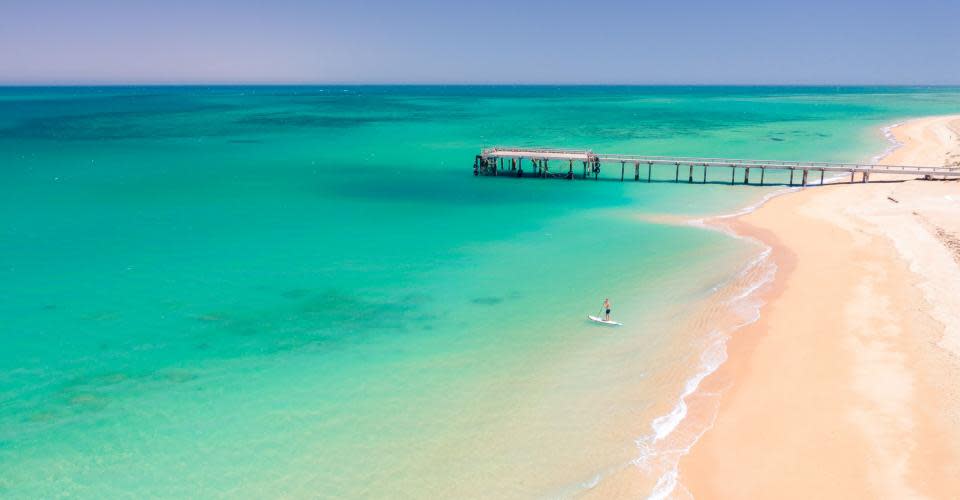 3. Go Fish!
Onslow is well-known for its fishing and has endless fishing spots littered throughout town and just outside of it, so you've got to cast a line while you're in town. For our true fishing enthusiasts out there, transfer from Onslow across to the Mackerel Islands for single or multi-day fun. Or if you're after a truly special experience, jump aboard a charter trip to the Montebello Islands for a 6-day fishing adventure!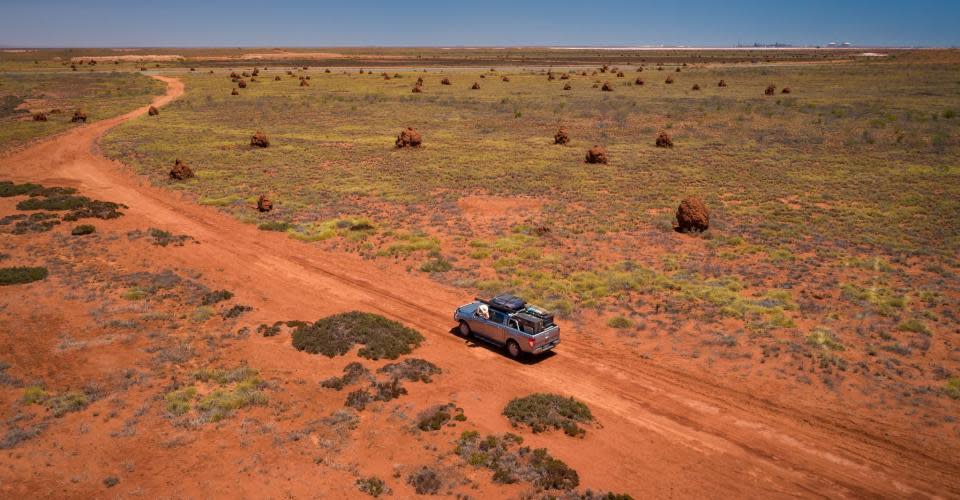 4. On the Road
While driving to or from Onslow, there are a couple of places we recommend keeping your eye out for. Don't miss the termite mound viewing area and snap some great shots of the great red sand structures these natural architects create – some of them are up to 7 metres tall! Another must-see is the salt flats owned by Onslow Salt, with around 90 square kilometres of evaporation ponds that go on and on.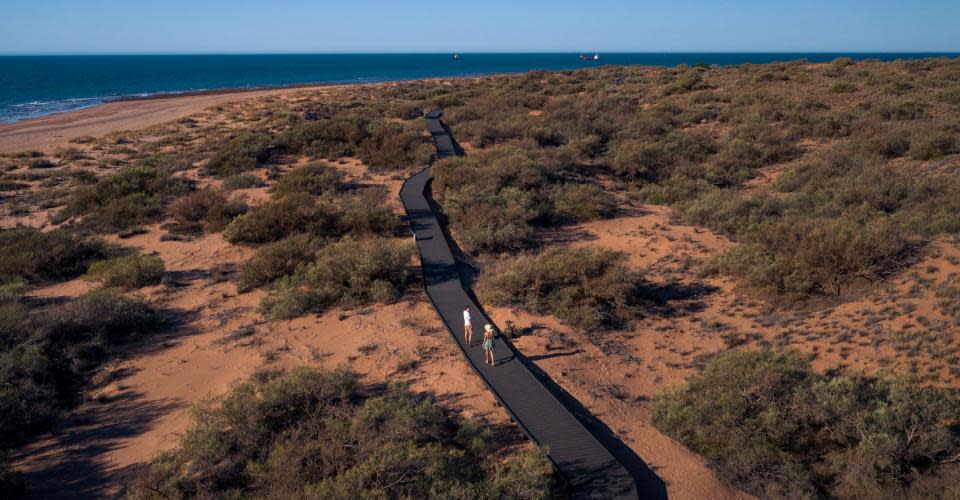 5. Watch the Sun Rise and Set Over the Water
Head to Sunrise Beach at dawn to watch the sun rise over the water. Later in the day you can relax and enjoy a bit of swimming or snorkelling. In the late afternoon take a walk from Beardon Point along the Ian Blair Memorial Walkway and experience a true Western Australian sunset at Sunset Beach – a spot also perfect for fishing and picnics.
For more to see and do in Onslow and surrounds, stop in at Onslow Visitor Centre and make sure you make the most of your Pilbara holiday!