There is something about Broome that coaxes you to unwind as soon as you step foot onto its rich red soil. The warmth of the sun, the camels meandering down Cable Beach, the coastal breezes and the casual, friendly vibe of the locals all lull you into a state of relaxation.
To help de-stress even further we have discovered some signature spa treatments that use the Kimberley's natural environment to provide a unique and special experience. Just breathe, relax and slip into Broome Time.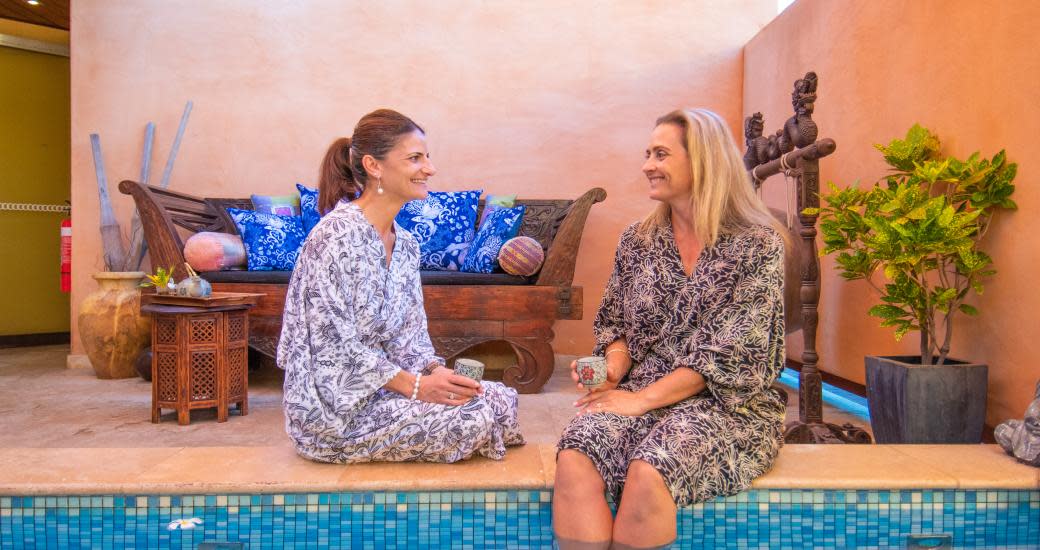 Bali Hai Resort Spa
While this resort may have Balinese vibes their treatments reference the Kimberley big time!
I love how they incorporate a smoking ceremony as part of their massages, wafting glowing, fragrant eucalypt leaves under your nose as you lie face down on the massage table to ward off bad spirits and encourage clear energy. A local Yawuru Elder granted the therapists permission to use this technique when the spa was opened in 2006 – very cool indeed!
Given Broome is the pearling 'capital' of Australia, you can't help but notice the presence of pearls and pearl shell throughout the town and Bali Hai Resort Spa is no exception.
I had visions of being massaged with a gigantic expensive pearl, but Pippa the spa manager put that theory to rest. The Passion of the Pearl massage has mother of pearl shell mixed in with a yummy passionfruit scrub. The result? Super smooth skin. The Pearl Facial also uses superfine pearl shell in one of the masks of the one-hour treatment ensuring your skin is left gleaming like the precious gem itself.
Following my massage, they served me a fragrant tea (mine was mango as it's mango season in Broome as I write this) and a selection of dried fruits and nuts to restore me for my busy, stressful day ahead. Joking! Unless busy means watching the waves as I lie on a sun lounge at Cable Beach.
Pearl Facial - 30 mins $85, 60 mins $145
Passion of the Pearl - 120 mins $280 pp or $540 for couples
Bali Hai Resort Spa
6 Murray Road
Broome, Western Australia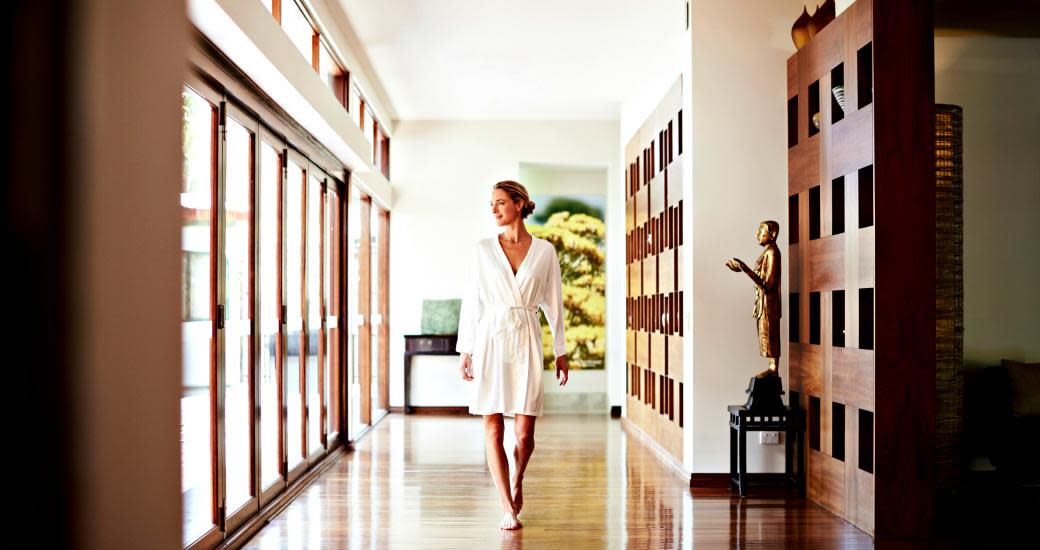 Chahoya Spa by L'Occitane
A French Kimberley treatment that involves a superfood? Sure, why not! Nestled amongst the serenity of Cable Beach Club Resort Spa's lush gardens, Chahoya Spa by L'Occitane uses gubinge in two of its treatments. Instead of cooking with this powerful local fruit, the therapists use a combination of French skin care products and this Kimberley superfood to produce an incredible body scrub as part of their Chahoya Dreamtime treatment.
Gubinge (also known as the Kakadu Plum) is sourced from the picturesque Lombadina, an Aboriginal community located on the Dampier Peninsula coast 200km from Broome.
What's so special about this bush fruit is that it's known to be the world's highest source of Vitamin C, which is great news as it has properties to stimulate collagen for firming, brightening and rejuvenation, and we are not going to say no to that are we?
Using L'Occitane Shea products the magic begins with a full body scrub fragranced with gubinge, followed by a head and foot massage and then a full body relaxation massage – absolute bliss.
Or for an even more indulgent treat why not try the Chahoya Experience, again using gubinge as a body wrap – we are talking a five-hour treatment which includes a Vichy shower, head massage, body massage, facial, manicure, pedicure and lunch delivered to enjoy by the pool.
Chahoya Dreamtime - 120 minutes $310
The Chahoya Experience - 5 hours + lunch $675
Chahoya Spa by L'Occitane
Cable Beach Club Resort Spa
Cable Beach Road, Broome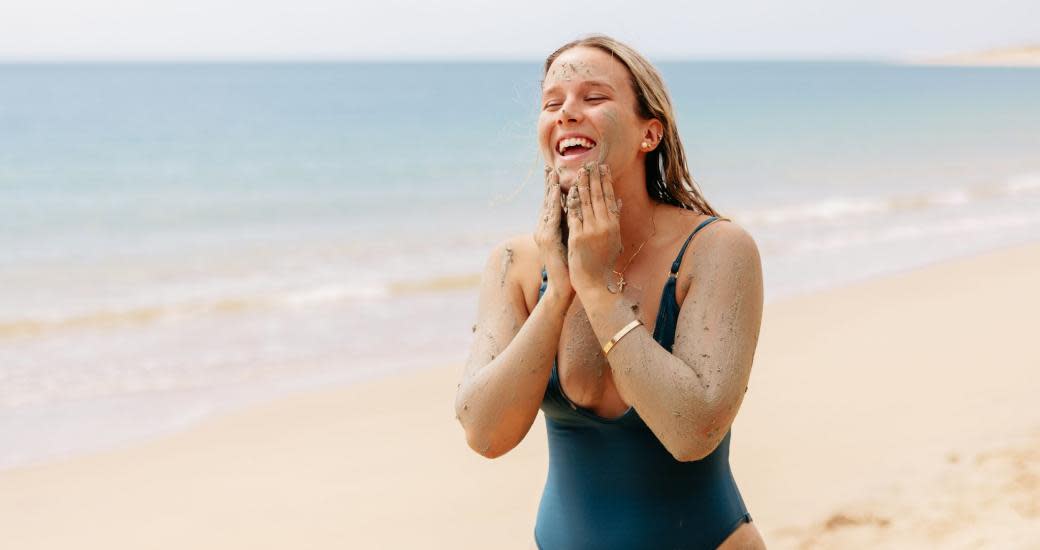 One for the Dry Season: Eco Beach Wilderness Retreat
If mud and bubbles sound like a fun spa treatment, that's because it is! A perfect excuse for a girl's road trip we headed to Eco Beach Wilderness Retreat an hour's drive south of the town of Broome.
The location for this treatment is incredible, gorgeous white sand and turquoise water. On the water's edge and in our swimmers, we were instructed to coat our bodies and faces and gently exfoliate with the mineral-rich mud that had been collected from nearby Jacks Creek.
We applied the slick, smooth substance on ourselves and as we started to resemble creatures from the deep much silliness ensued as we slapped the mud onto each other and struggled with muddy hands to take photos of one another. As we lay on the sand covered in mud with it hopefully tightening our skin, ice-cold glasses of champagne were eagerly accepted as we took in that ocean view. Once the mud began to crack, we were urged to run into the sea and wash the mud off, completely invigorating us.
We had arranged to stay the night glamping in eco tents, however this is a great day trip from Broome and if your significant other isn't into spas there are a heap of other activities such as fishing that may take their fancy.
Mud and Bubbles 1 hour $45
Eco Beach Wilderness Retreat
Lot 323 Great Northern Highway
Broome, Western Australia
https://www.ecobeach.com.au/activities
Broome has always had a chilled-out, laid-back vibe. Maybe it's the sunny days, the waves lapping at your toes, or the friendliness of its people but if you want to take it to that next level of relaxation, a spa treatment from one of the extensive menus of these spa faves is the way to go.