You can plan and plan for your Kimberley road trip.. but we also learnt a lot of tips and tricks along the way, many of which came from talking to the locals and other travellers.
Tip #1 - Research and plan equipment, permits and other fees before you go!
We learnt a lot along the way, but we also did tonnes of research before we left Tamworth. We went to the Caravan Camping Show in Sydney and got heaps of ideas for our camping setup and even bought our camper trailer there (although our setup always looks a bit dodge compared to the guys at the show).
We also researched National Park passes and camping options before we left and definitely recommend purchasing your passes before you leave (RAC members can get up to 50% off!). You can also check availability and book most National Park camping spots through the national park website.
Tip #2 -Don't be caught out at the WA border
Driving over the border into WA, not many people know there is a quarantine checkpoint that won't allow you to bring your fruit and veg into the Kimberley. Michael and I got caught out the hard way! You can bring in cooked produce though, so cook up any produce you may have before making your way to the border. Kununurra has a large Coles you can then restock at. I could see a tear in Michael's eye when he had to hand over his beloved morning oranges!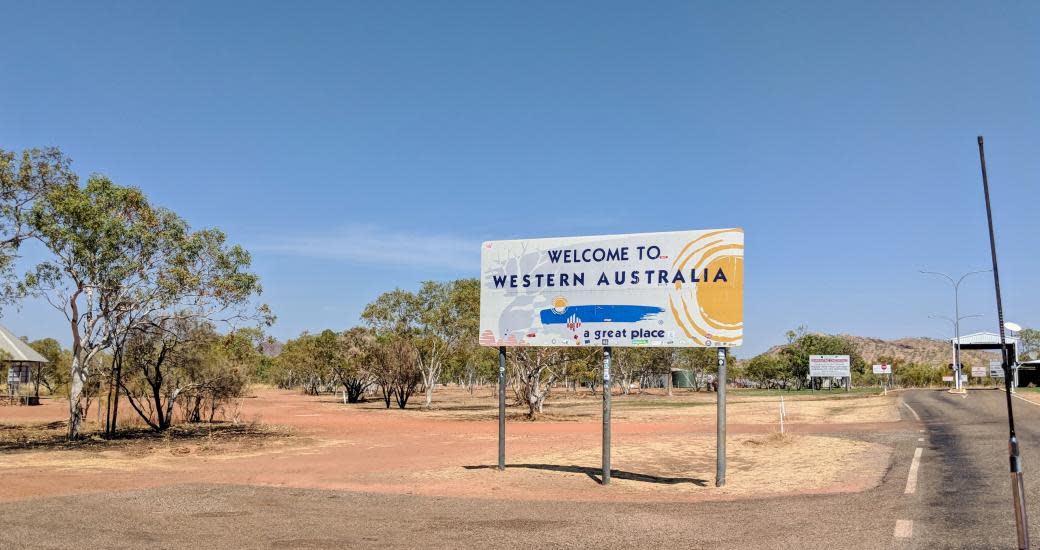 Tip #3 - Don't drive past Lake Argyle
Before heading straight to Kununurra from the border, make sure you make the detour to Lake Argyle. It's absolutely spectacular and will give you a taste of just how amazing the Kimberley is going to be. Definitely stay overnight to enjoy a sunset cruise. The Lake Argyle Resort and Caravan Park has the most amazing infinity pool and a great garden bar that comes alive at night with music and other activities.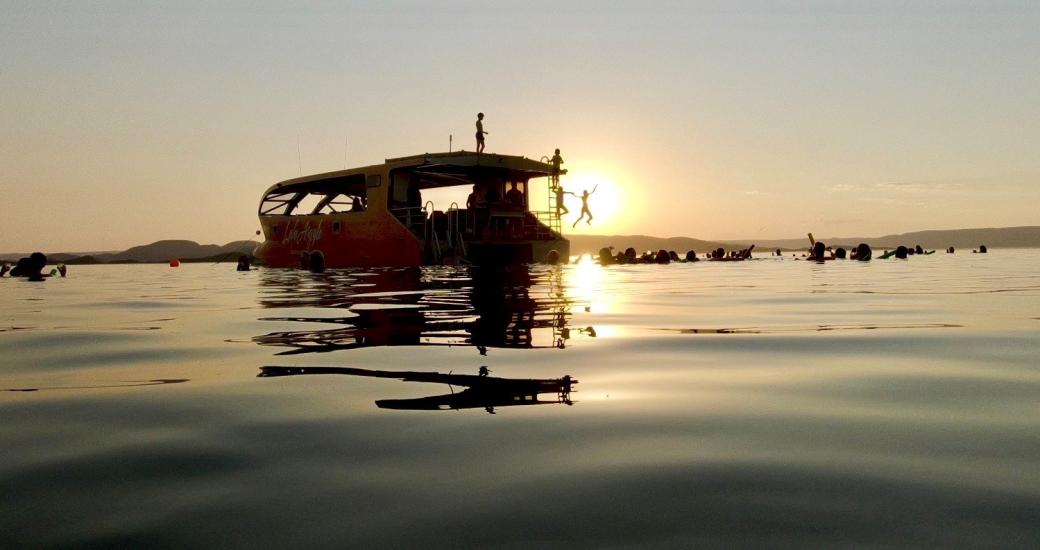 Tip #4 - Kununurra is full of surprises and is a great base to explore the region
Arriving into Kununurra, you may first think 'just another small town', but honestly the more time you spend here, the more there is to explore. If you have a 4WD and you're not intending to drive the Gibb River Road, base yourself in Kununurra and do days trips to places like El Questro, Home Valley Station and drive across the Pentecost River for the money shot, just like in the brochures!!
Do a cultural tour of the Argyle Diamond mine with Ted Hall (I saw Michael looking at a few of the rings, maybe he's planning on spoiling me..) or enjoy a scenic flight over the mighty Ord River, Lake Argyle and the Bungle Bungle. Best time to do this is early morning!!
Also, do a day trip out to historical Wyndham, visit the old museum and the spectacular Five Rivers Lookout. Wow just Wow! Stay that night at Parry Creek Farm Tourist Resort Caravan Park where you may spot a Gouldian Finch (Michael would not stop clicking on his Ipad capturing these gorgeous multicoloured birds). Indulge in their homemade pizza too, absolutely delicious!
Make sure you check out the art galleries in Kununurra – I honestly don't know if I can fit another piece of artwork in the car! Michael can't complain though with the amount of fishing equipment he brought along! Kununurra markets are on every Saturday morning…Yippee I love a good market. Take a walk through Mirima National Park also known as the mini-Bungles! Amazing sunset…a bit romantic for Michael and I.…And head to Ivanhoe Crossing for some great fishing.

Tip #5 - Be prepared for the Gibb River Road
If you're driving the Gibb River Road make sure you have plenty of drinking water, know where the fuel stops are and have a minimum of two spare tyres….Don't forget to wipe the dust off your feet though before getting back in the car…Michael!! Make sure you stop in for fresh Scones at Ellenbrae Station on Gibb River Road. They are world famous for their scones!!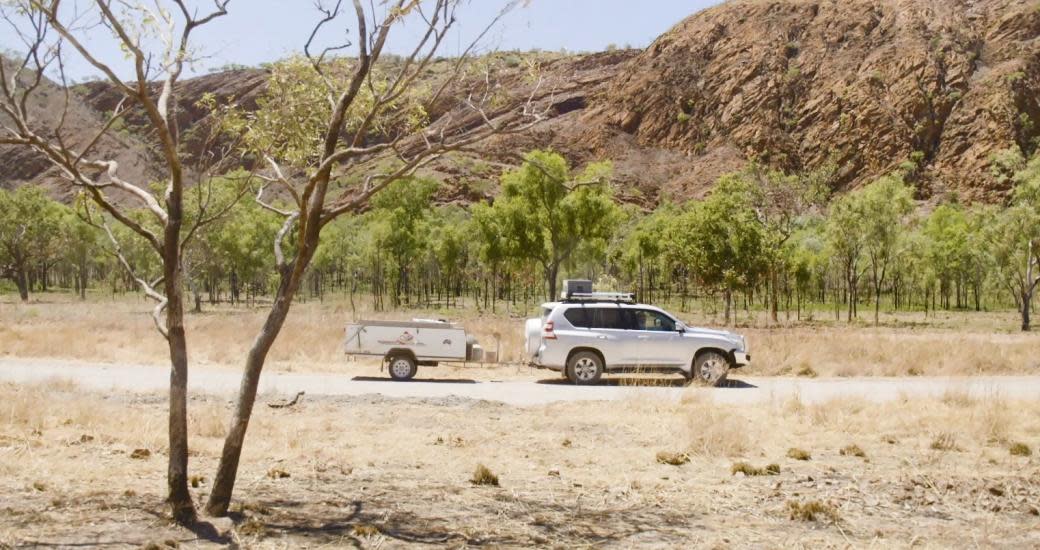 Tip #6 - You don't need a 4WD to see the Bungles
The Bungle Bungle road is a very very bumpy 53km dirt road that can take up to two and half hours to drive. Perhaps jump on a tour from the Bungle Bungle Caravan Park or do a Scenic helicopter flight! Amazing! Turkey Creek (Warman), is a great place to do a scenic helicopter flight over the Bungle Bungles if you're short on time. But if you do drive in, make sure you have a 4WD and if towing, single-axle off-road trailers only. Did you know there are two accommodation lodges right in the middle of the Bungles and one even has a pool!! Whichever way you choose you just must go there!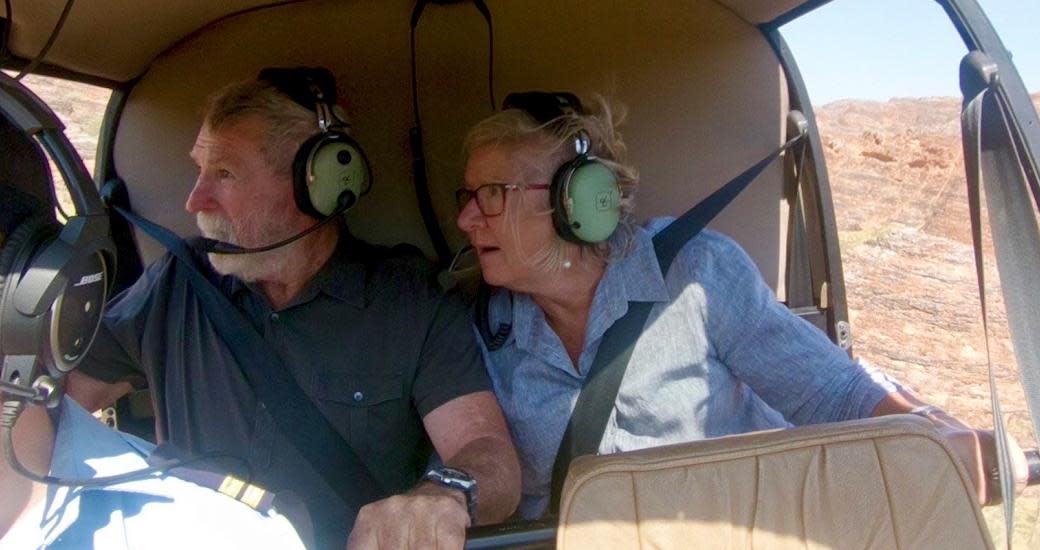 Tip #7 - Check out the art centre in Halls Creek
Do stop in at the Yarliyil Art Centre in Halls Creek, the paintings are amazing and so colourful! Pop into the Visitor Center in Halls Creek and grab the $2 visitors guide book on the history of the area. Oh, and they have gorgeous gifts in their retail section too.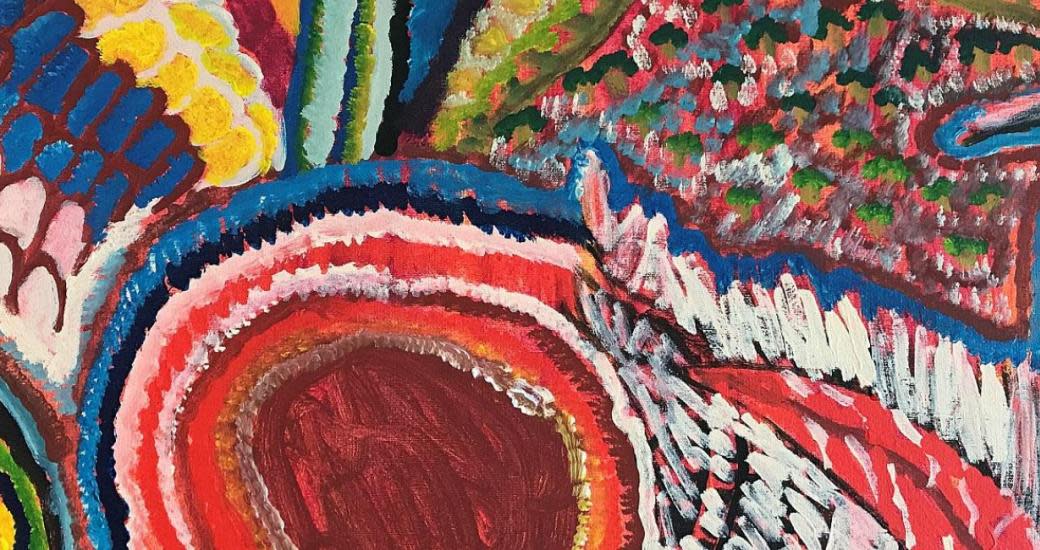 Tip #8 - Stop overnight at Mimbi Caves
The Mimbi Caves Tour just between Halls Creek and Fitzroy Crossing is a must-see! If you are really lucky you will meet Ronnie – they call him the black Elvis and he's pretty handy on a guitar! He makes a mean cuppa and damper too! The campground at Mimbi is new and quite fabulous.
The next day, head to Geikie Gorge at Fitzroy Crossing. Cruise the sheer grey walls that frame the gorge – just magic!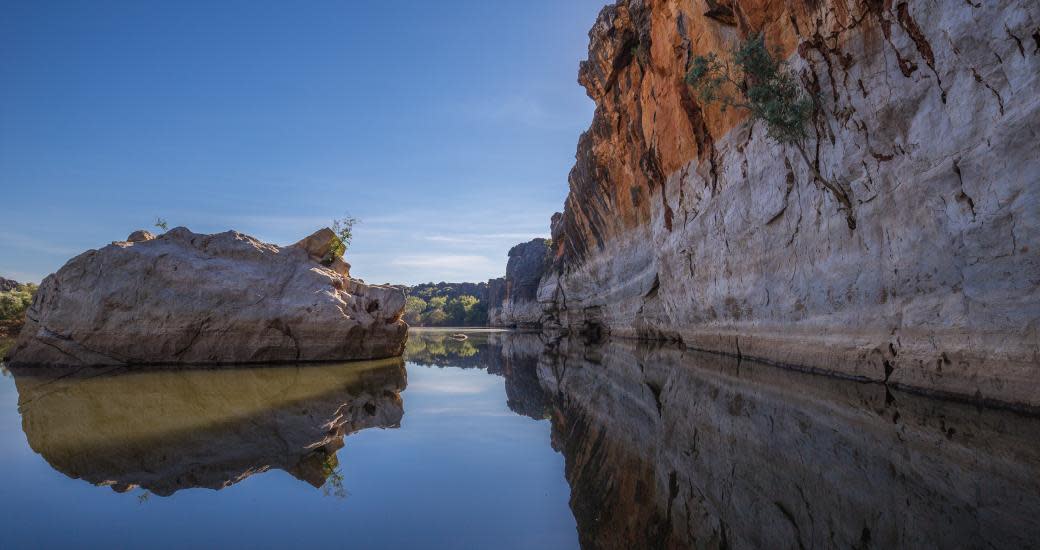 Tip #9 - Spend a couple of days in Derby
Derby's a little town but full of surprises - they have two great caravan parks, motel rooms and self-contained apartments, or you can experience life on a station at Birdwood Downs not far from Derby.
You can also fly to the Horizontal Falls from Derby, with an overnight option of staying at a floatel!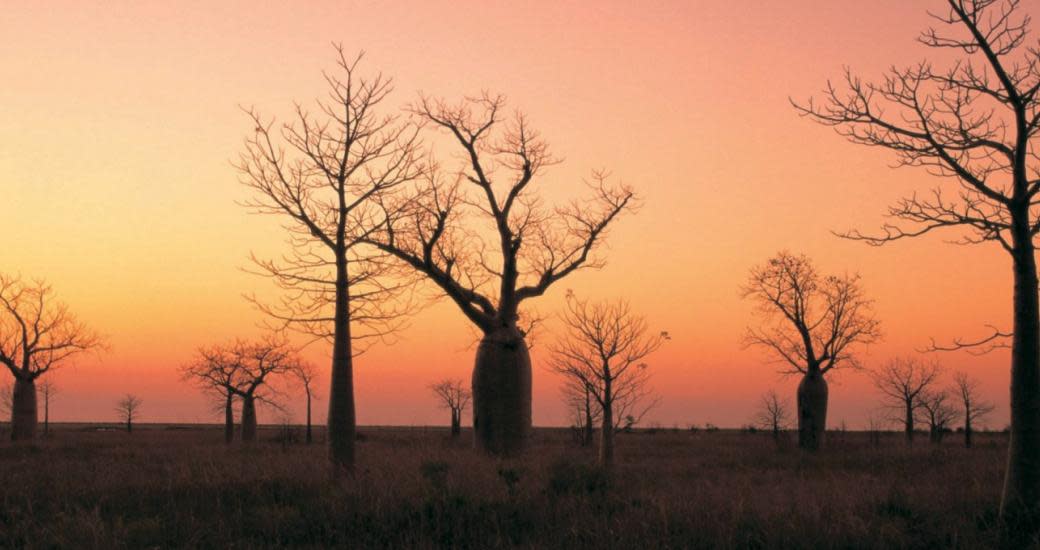 Tip #10 - Wash off the red dirt at Broome's Cable Beach
Finish your Kimberley adventure by relaxing on the beach in Broome. The breeze from the ocean is a welcome change from travelling through the red dust of the Gibb.. and no trip to the Kimberley is complete without taking the drive up to the Dampier Peninsula to see the red dirt meet the turquoise waters of the Kimberley coast.