Between mudflats, mangroves and sprawling salt marshes, discover the things to do in Derby.
Whether you're discovering Broome's golden coastline and its myriad of cultural nuggets or travelling west along the Great Northern Highway, complete your northwest trip with a detour to Derby.
Situated 220km east of Broome along Derby Highway, the north west's other coastal darling is a must-visit for curious types. You'll find Derby at the edge of King Sound, home to Australia's largest tides and the passageway of the Fitzroy River. Derby's extraordinary landscape makes it a perfect springboard to uncover natural and cultural gems. And trust us, Derby has plenty of those!
From 'barra' to boabs, find out what makes the historic outback town worth visiting by checking out our top things to do in Derby.
Things to do in Derby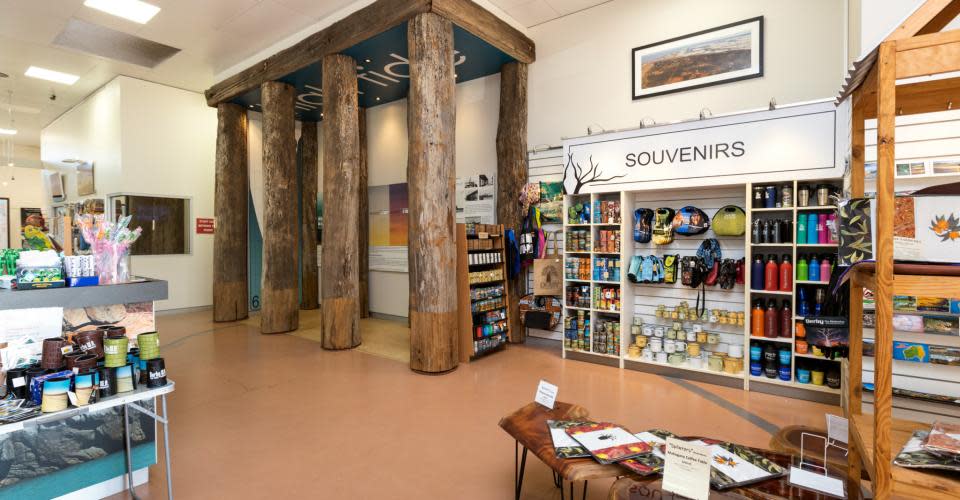 Derby Visitor Centre
Before you start uncovering Derby's charms, it's worth stopping by the Derby Visitor Centre. Planning is necessary as opening times, tour availabilities, and road conditions can change quickly (just like tidal movements!) and it can save you time and effort down the track.
Visit: Derby Visitor Centre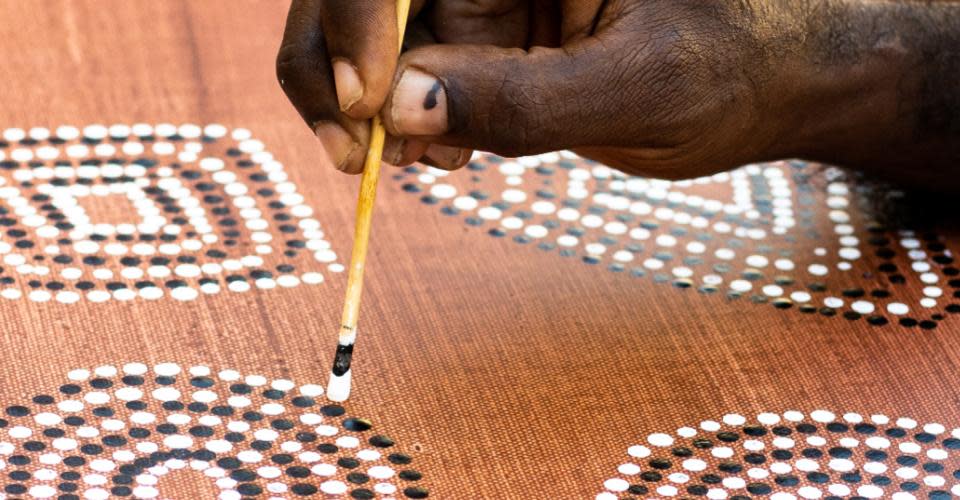 Norval Gallery
Head over the road from the Derby Visitor Centre into the multi-sensory wonder that is the Norval Gallery.
This art centre, housed in a heritage building, is run by Derby-based artists husband and wife, Mark and Mary Norval and showcases the works of local and regional artists, with dedicated spaces for paintings, sculptures, boat nut artworks and more. On any given day you're also likely to see some of the artists at work in the on-site studios, which run on an open-door policy and allow visitors to interact and learn from local talents.
A common sight throughout the centre are the many painted versions of the Wandjina – the creation spirit – recognised by three local indigenous groups: Ngarinyin, Worrorra and Wunumbal (more on this below). You'll also see nature's art in the form of an extensive shell display and Australia's best-carved boab nut collection.
On a different spectrum of creativity, the gallery also boasts a '70s music experience', a room housing Norval's extensive record collection (over 5000!) that would excite any music buff. Soon, Derby's artful sanctuary will launch an outdoor cafe amongst its lush tropical gardens – more the reason to feel Zen.
Visit: Norval Gallery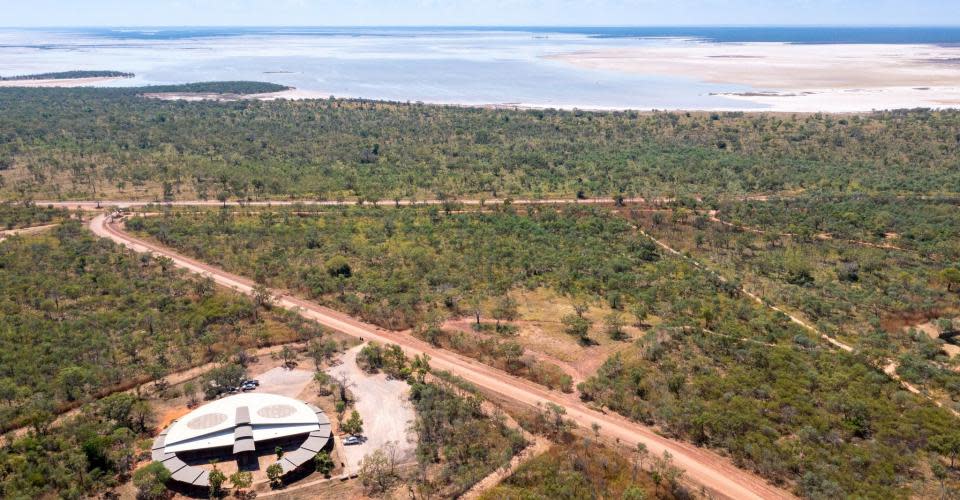 Mowanjum Aboriginal Art Cultural Centre
Enrich your Kimberley visit with a cultural awakening at Mowanjum Aboriginal Art Cultural Centre.
The centre is a creative space for the three tribes – Worrorra, Ngarinyin and Wonumbal – who make up the Mowanjum community, located 10km southeast of Derby.
At the centre, you'll discover how the tribes are connected through their shared belief in Wandjina spirits through multi-media and exhibit displays. You'll also learn about Junba, one of Australia's largest and oldest song and dance traditions. It plays a vital role in bringing the stories of the creation of country, elders, animals and Wandjina spirits to life through distinctive movements, sound and tribal objects and participated by young and old.
Apart from its exhibition space, the cultural hub runs tours, workshops and community projects and boasts an on-site art store. Each year, the centre also organises one of the country's oldest indigenous cultural festivals, the Mowanjum Festival, in July.
Fun Fact! Make sure to see an aerial view of the centre – shaped in the image of the Wandjina – in the reception area.
Visit: Mowanjum Aboriginal Art Cultural Centre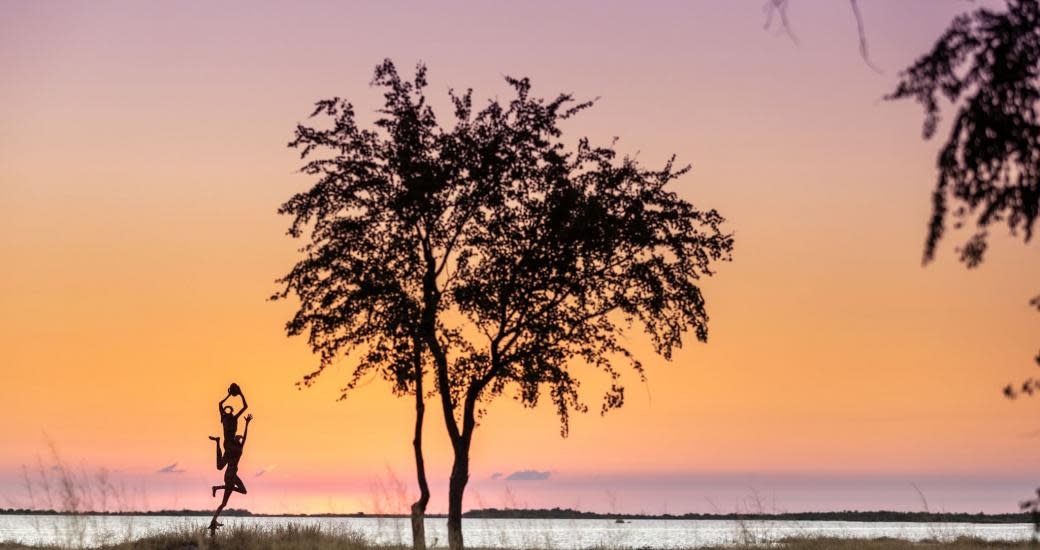 Sculptures on the Marsh
By now you've probably learned that Derby is big on art. Nowhere is that more evident in the literal sense, than the town's skyscrapers, Sculptures on the Marsh.
Three sculptures form part of Derby's unique art trail dotted along the marsh surrounding the town. Locally designed and crafted, each metal silhouette reflects the region's culture – and famous sunsets. Come golden hour; the towering installations receive a backlit glow, beautifully stencilling on the salt marsh. But even if you don't observe the sculptures at these times, they are still impressive.
From a distance – or up close – become enchanted by a man's face in "Contemplation" by local artist Mark Norval, located nearby the caravan park. See the "Kimberley Ringer", an ode to the outback stockman travelling on horseback. Stand in the shadows of "Kimberley Moon Goddess," at almost seven metres high, located around the bend from Wharfingers House.
The trail is still growing, with three new sculptures to be added soon to Derby's outdoor gallery.
Ask Derby Visitor Centre for a mud map!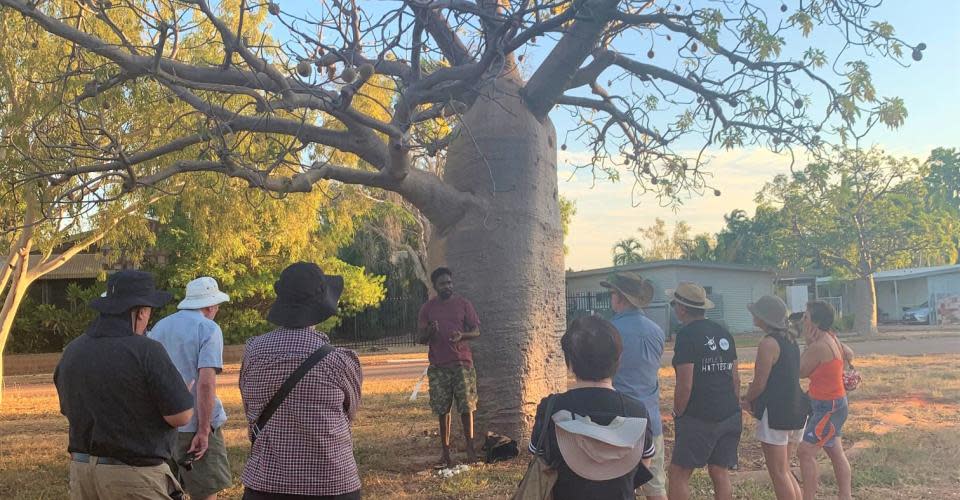 Walk in the Dreamtime
"The land is a storybook, and the sun turns its pages."
It's hard not to be captivated by the words of poet, theatre performer, painter, and local guide Edwin Lee Mulligan. His way with words on the Aboriginal culture of the Kimberley and spirituality stir and inspire.
Join Edwin on an intimate storytelling experience, strolling through town and developing a deep connection to the country along the way. It's not a walking tour in the traditional sense, with Edwin reciting poems and sharing his thought-provoking interpretation of culture, humanity and heartfelt stories of his grandfather. And with Derby as a stunning backdrop, Edwin's storytime session by the boab tree is one you won't forget.
Visit: book with the Derby Visitor Centre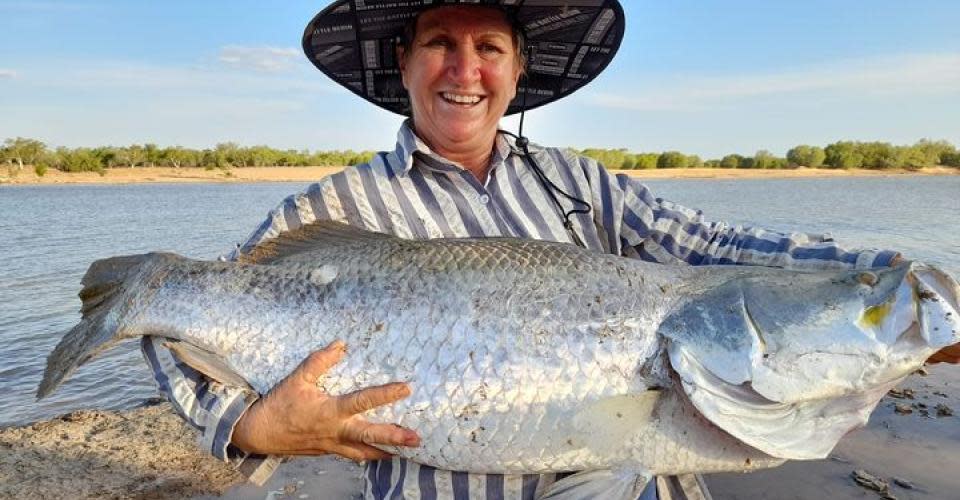 Go on an off-road adventure
It wouldn't be a northwest adventure without a little off-road action! See Derby from a different angle in one thrilling guided ride around the town. Led by local guide Brownyn, you'll experience Derby's surrounding wilderness journeying through mangroves and marshlands on an off-road adventure only few dare to venture – or are aware of!
The speciality curated tours are designed based on what outback Derby experience you're after. Whether casting a reel at a locally-revered fishing spot to catch a Derby delicacy – barramundi – or getting the binoculars to go birdwatching, you'll be treated to an authentic coastal or bush experience.
Tours operate all year round with a minimum of two people.
Visit: book with the Derby Visitor Centre