I hold my breath as our helicopter perches on the side of a mountain, touching down on a rocky red surface polka dotted with green spinifex. The pilot doesn't even break a sweat as he deftly connects the HeliSpirit chopper with the earth. For me, it seems inconceivable that we can pick a spot from the air and be landing moments later; for him, it's just another day in his vast Kimberley office.
This is how you do the Kimberley in style. Almost anything is accessible by plane or helicopter, opening up this barely-explored region to those with a thirst for adventure and an eye for the exotic. Just look around me. The motionless, silky blue of Lake Argyle encircles me from all 360 degrees. It's the largest freshwater lake in the Southern Hemisphere, studded with uninhabited islands that are a haven for birds and freshwater crocodiles. The trip here is just as impressive; wild brumbies race through the bush, waterfalls spill over rugged formations and rivers lie so still, they reflect the giant blue sky like a mirror.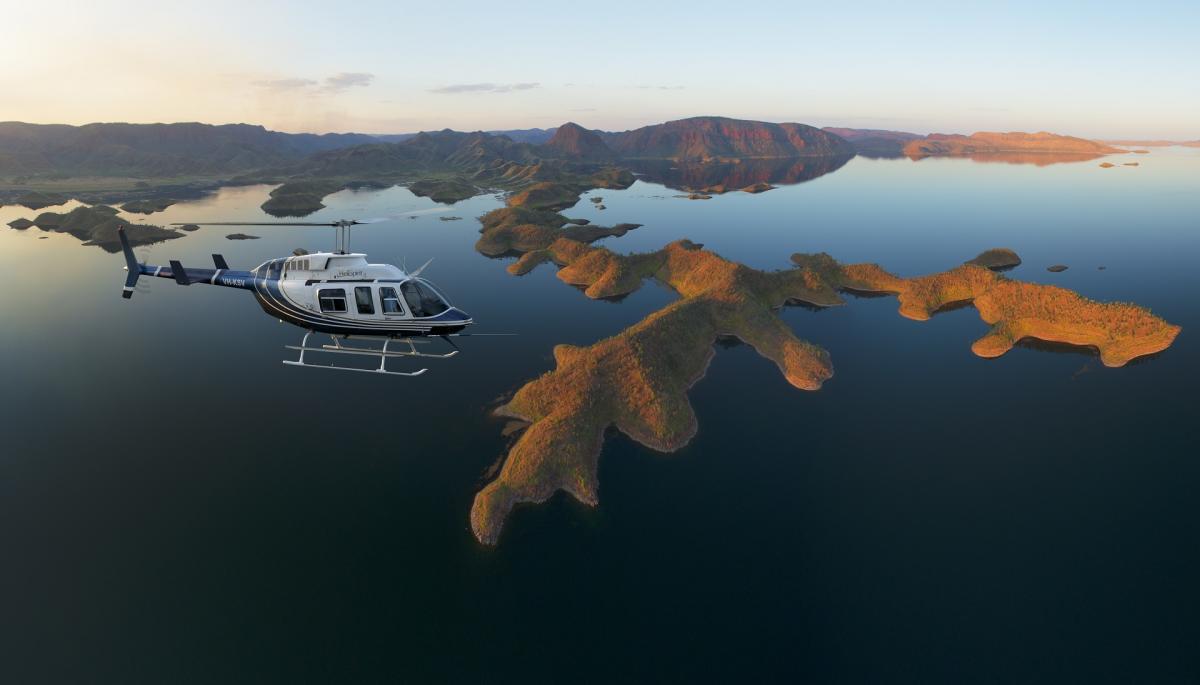 It feels like a Hollywood moment to hear a cork pop and be handed a glass of fizzing sparkling, but instead of breathless glamour, I sense a down-to-earth contentedness you don't often find in the bright lights and busyness of the city. It's pure luxury.
The concept of luxury is reimagined in the far reaches of the Kimberley. Instead of Egyptian cotton sheets, personal butlers and chauffeured cars, luxury in these parts is about the abundance of space, the purity of nature and the rarity of experiences. It's having a sparkling pool hundreds of kilometres from anywhere, a chef creating delicious meals without ready access to a supermarket, and a boat on hand to whisk you to waterfalls as flying fish and turtles dart from the bow. The lack of distractions, airs and graces delivered by this remote part of the planet are as decadent as any gold leaf encrusted dessert.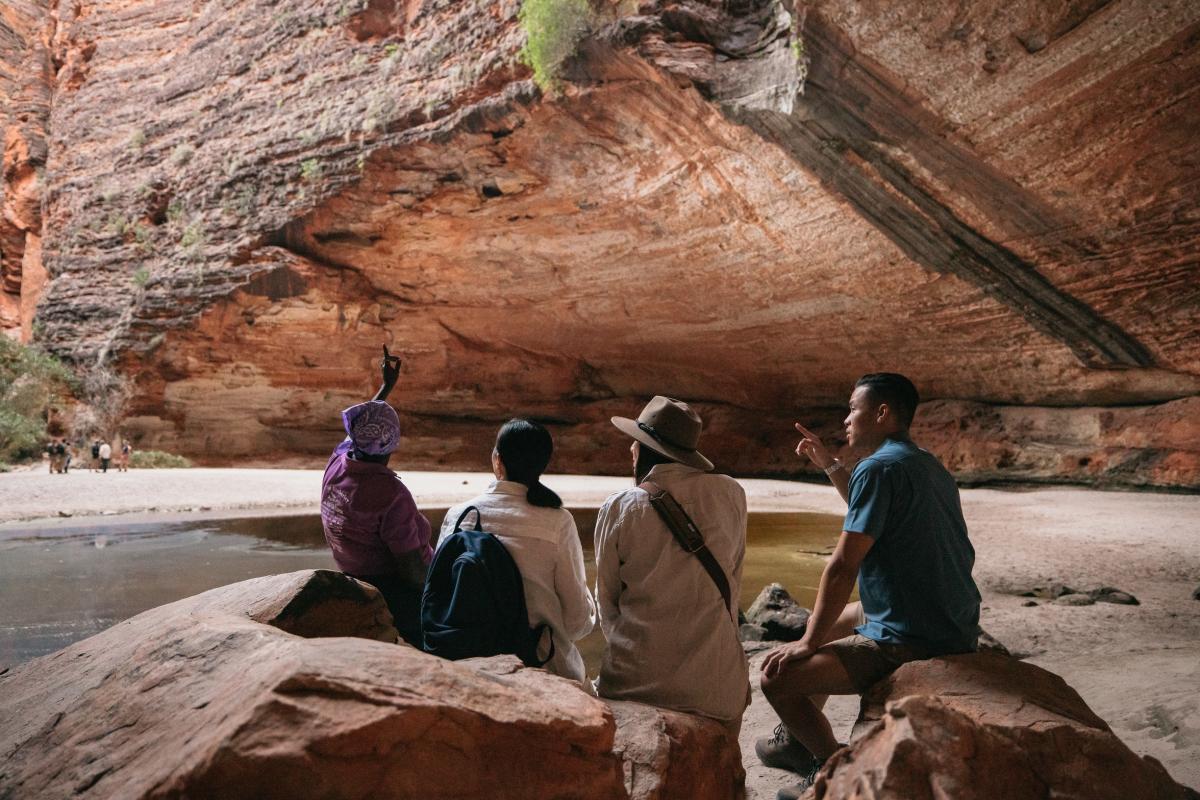 Back in the air and flying beyond Lake Argyle, I coast above the 350 million year old Bungle Bungle Range, hundreds of sculpted rock domes clustering within Purnululu National Park, a UNESCO World Heritage site. On the ground, Kingfisher Tours guide and Gija woman, Bec Sampi performs a welcome to country and shares damper and billy tea, before creating an indelible memory. She leads our small group past ancient rock art and fragrant medicine plants to Cathedral Gorge, a cavern with an ethereal presence. Inside, once all is quiet and still, she sings in language, setting the rhythm with flinty clap sticks. It's spellbinding, and I depart feeling I've witnessed something truly special. I enviously bid farewell to fellow guests who are exploring deeper, while staying inside the park at the solar-powered Bungle Bungle Savannah Lodge.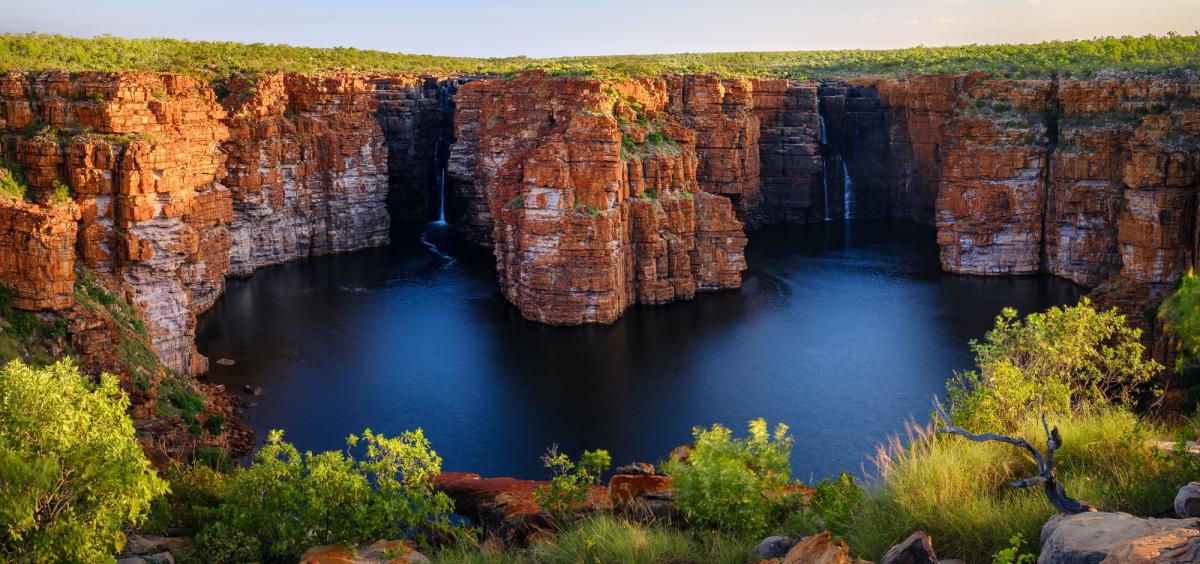 The sense of being awestruck continues with a Kimberley Air Tours scenic flight above the captivating King George Falls, which thunder until April and spill gently thereafter. The twin cascades plummet for 100 metres off majestic cliffs, pouring into a grand, serpentining river. Only minutes more in the air and I slide into the outback luxury of Faraway Bay, a lone bush camp perched, like an eagle's nest, above an empty white beach. Here, I feel a million miles from anywhere, a blissful freedom that's backed up by the flamboyance of the private, outdoor, spring water-fed showers: open top and front, each doubles as the best stargazing spot I've ever experienced.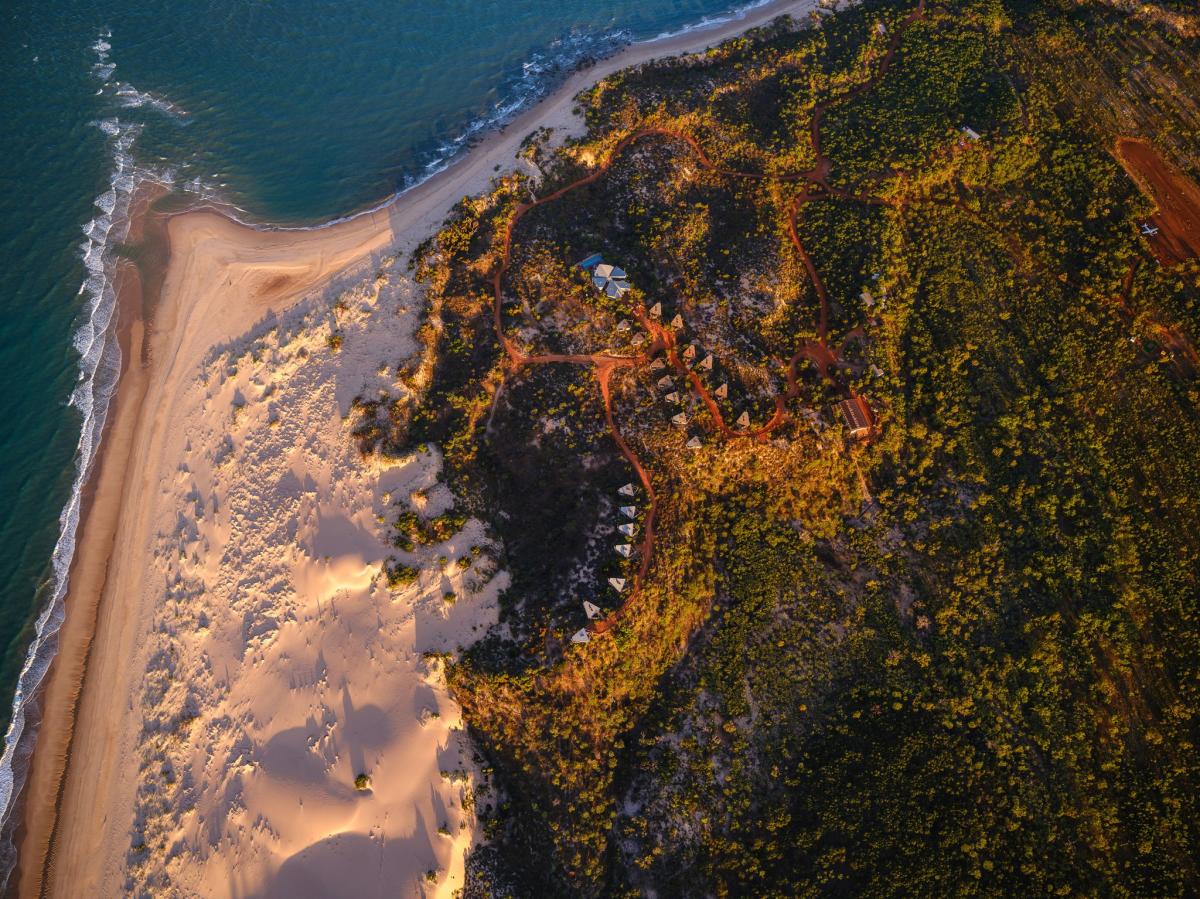 The Kimberley has more true destination-accommodations than anywhere else in Western Australia. A short, aerial hop away is Berkeley River Lodge, a sprawling retreat whose private villas fan out like an arrow across an undulating sand dune. This is where to find egg-shaped baths, a 20-metre pool and sophisticated meals. Days are spent exploring the Berkeley River, swimming in gorge pools and joining 4WD adventures. Kimberley Coastal Camp is another secluded stay, positioned 300 kilometres from Kununurra on a remote beach facing Admiralty Gulf. Like Faraway Bay and Berkeley River Lodge, it's inaccessible by road and enjoyed by only a lucky few. Guests spend their days hooking barramundi, hiking to ancient rock art and gazing at epic sunsets.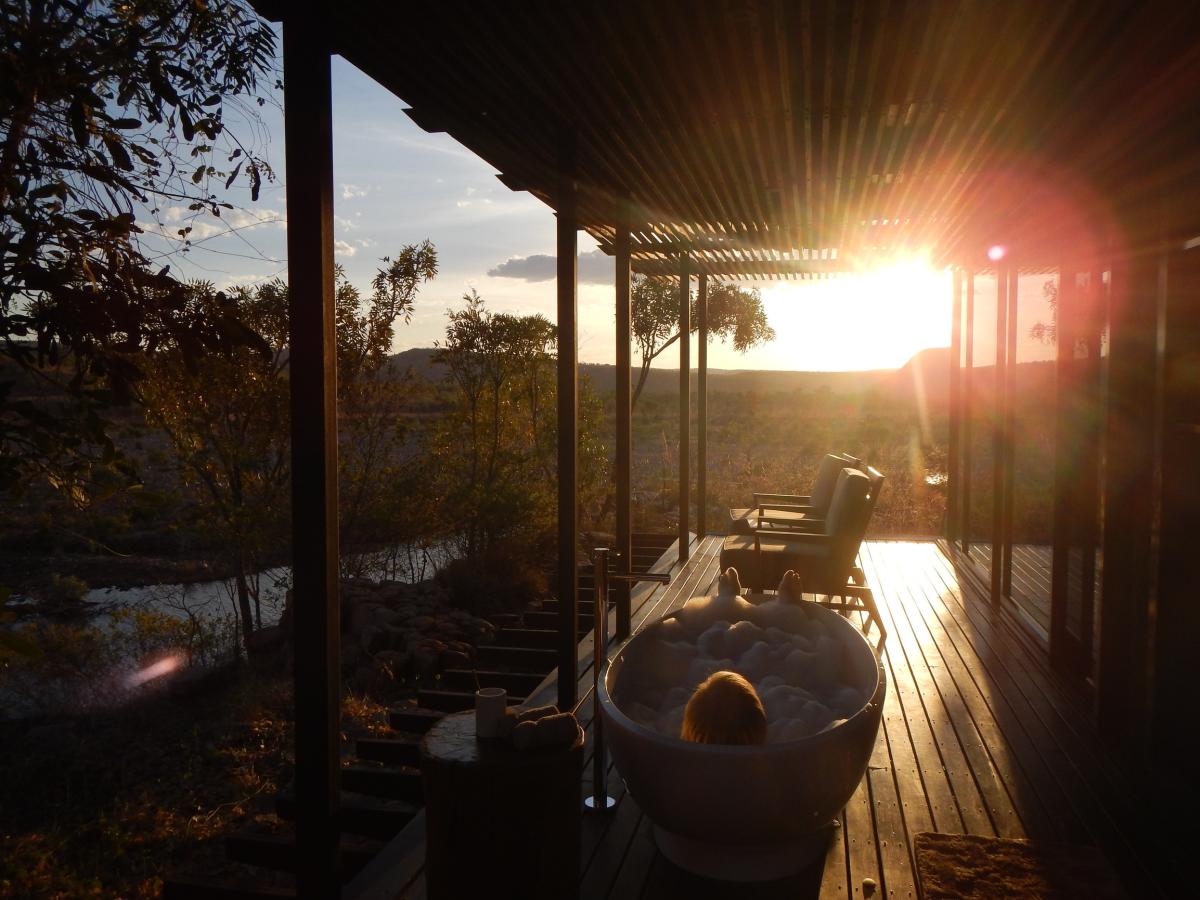 Meanwhile, El Questro Homestead offers perhaps the region's most refined getaway, from its cliff-perching suites adorned with view-blessed, double-sized baths, to its lounge-rimmed pool, private 4WD safaris, palm-fronded hot springs and icy, freshwater gorges. It smacks of dusty adventure and absolute exclusivity.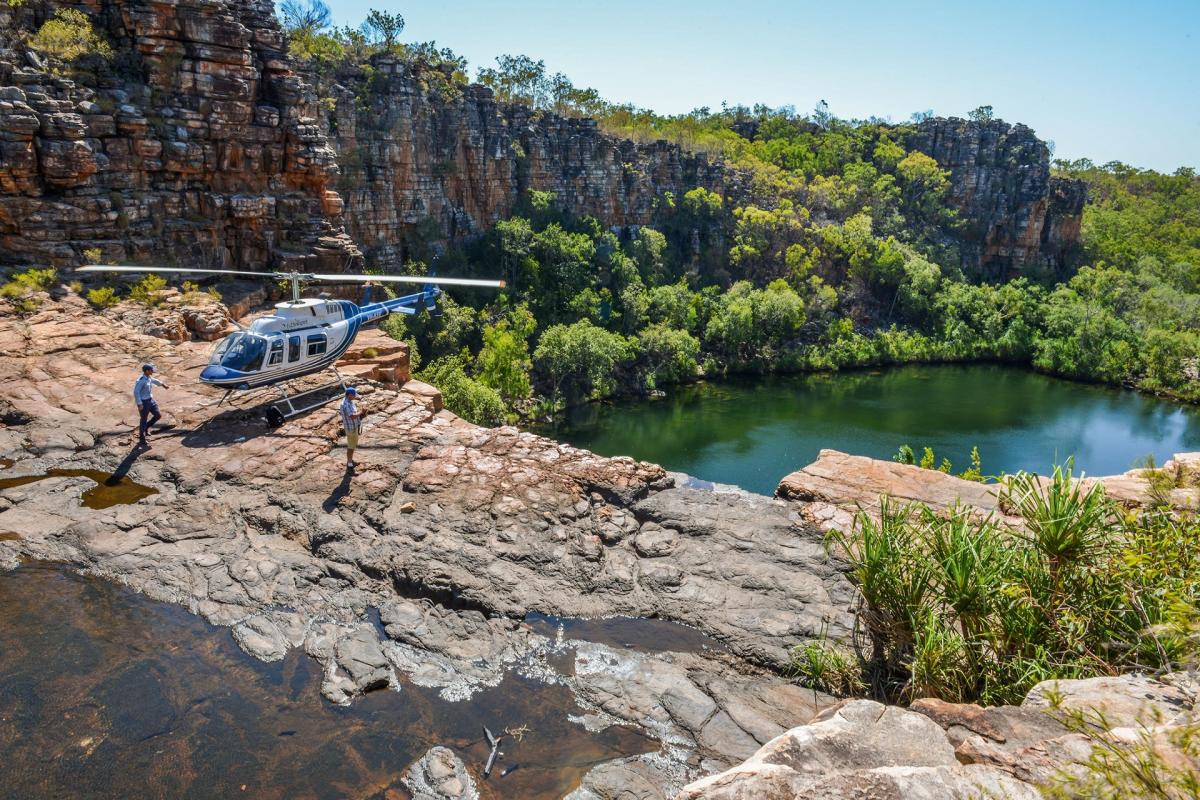 For many, luxury is found in a special day of outlandish pleasure and thrill-seeking. Fancy a heli-pub crawl? It can be done. Ditto a heli-waterfall tour, a spot of heli-fishing or even croc-spotting from the air. Kununurra has one of the most active airports in the state; HeliSpirit's chopper pilots know all the hotspots and can squirrel you away to secret locations that are otherwise impossible to reach. Better still, you'll have these places all to yourself. Rare, relaxed and remote: it's an intoxicating combination found easily around Kununurra.