From art awards in ghost towns to outback undie dashes and New Year's Eve demolition derbies, the Pilbara is a quirky place of fabulous characters and festive events, with a warm welcome to anyone who wants to take part.
Here are just a few that we think you'll love so if your travel coincides with any of these events make sure you include at least one in your itinerary!
Cossack Art Awards
Cossack - July/August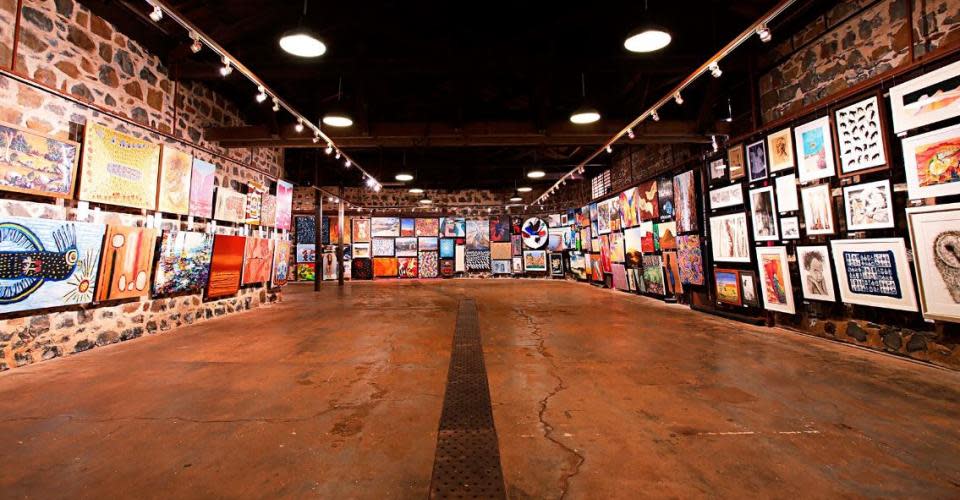 This is one that you most likely HAVE heard of but not sure why? It's an internationally renowned art awards held in a ghost town! Despite being abandoned in the 1950's, for three weeks across July and August Cossack comes alive with thousands of visitors to see hundreds of vibrant artworks showcasing the very best artistic talent across Australia. Now in its 27th year, the Cossack Art Awards have grown in size and stature over the years to become the richest acquisitive art award in regional Australia.
Nameless Jarndunmunha Festival
Tom Price - August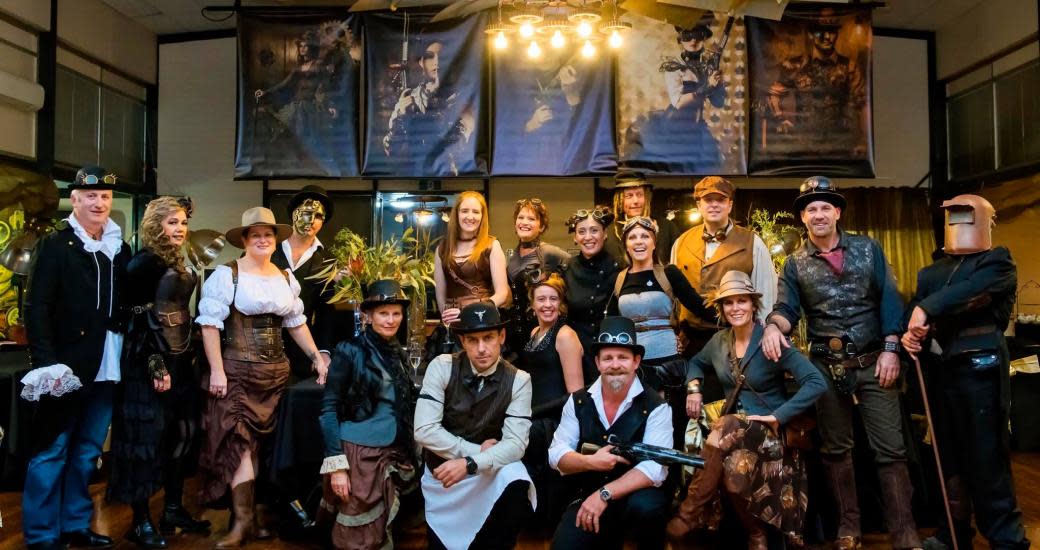 So it's a nameless festival in a place which has a christian and surname as its host town... 'Tom Price'. Don't be too confused by this one, but the Nameless Jarndunmunha Festival is a cracker with the whole town getting involved in this circus of entertainment on the local oval including music, parades, food and art. Jarndunmunha means 'place of rock wallabies' in the local Aboriginal language Guruma, which also happens to be known as 'Mt Nameless' in Tom Price.
Marble Bar Races - Undies Dash
Marble Bar - July
The 'raciest' event in Australia's hottest town is at the Marble Bar Races. This fabulous outback town knows how to put on a good party using horse racing as an excuse, the highlight of the day being the great 'Undies Dash' when the real 'stallions' take to the track stripped down in their underwear to vie for glory at the end of the day. It's like Melbourne Cup but without trying to hide the wash up at the end of the day! The fun doesn't stop there... take your swag and camp on the grounds to enjoy games of 'Two Up' and dance to live music well into the evening.
Nickol Bay NYE Demolition Derby
Karratha - New Year's Eve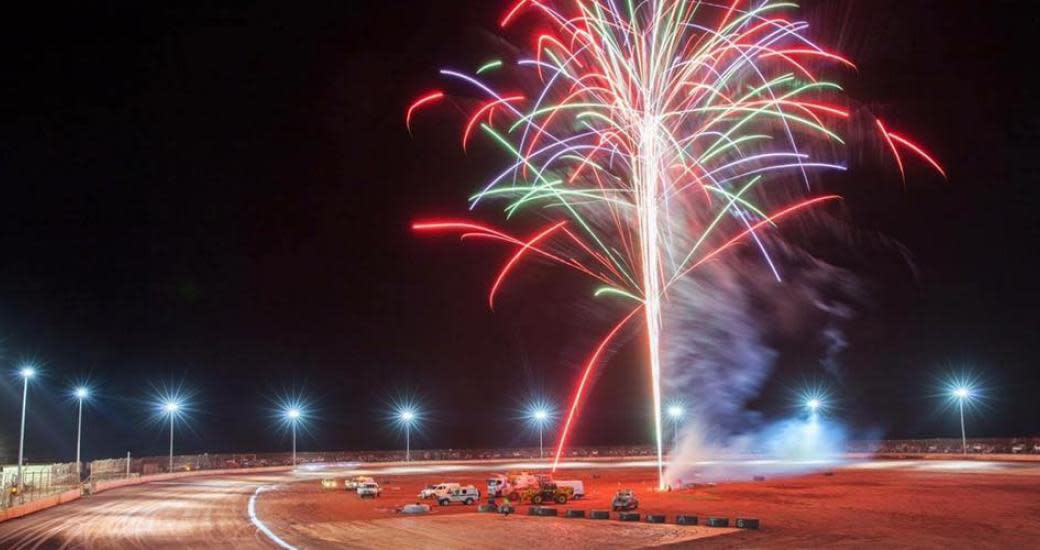 It's highly likely that you've never celebrated New Year's Eve at the speeedway, but this is how the Pilbara rolls (literrally)! The only New Year's fireworks in Karratha, Nickol Bay Speedway puts on a big bash demolition derby to count down to the new year with an awesome line up of entertainment including a kids BMX bike race. They recently celebrated the new year by attempted to break the world record for 'the most amount of cars on a truck doing a burnout'! Epic!
Doctor Baynton's 6 Hour Remedy Mountain Bike Race
Karratha - June
Where else in the world can you dress up as a fairy and ride a 10km BMX track for 6 hours!? It would appear the 'remedy' for that rather strange urge can be found in Karratha with the (rather strangely titled) Doctor Baynton's 6 Hour Remedy Mountain Bike Race which challenges teams and solos to ride as many laps as possible in the allotted time. In true Pilbara spirit, the contestants don't do anything in halves, with the best part being the outfits that everyone wears including dinosaurs and cow costumes. So "who is Doctor Baynton" you might ask? We'll leave that to you to find out.
Black Rock Stakes wheelbarrow race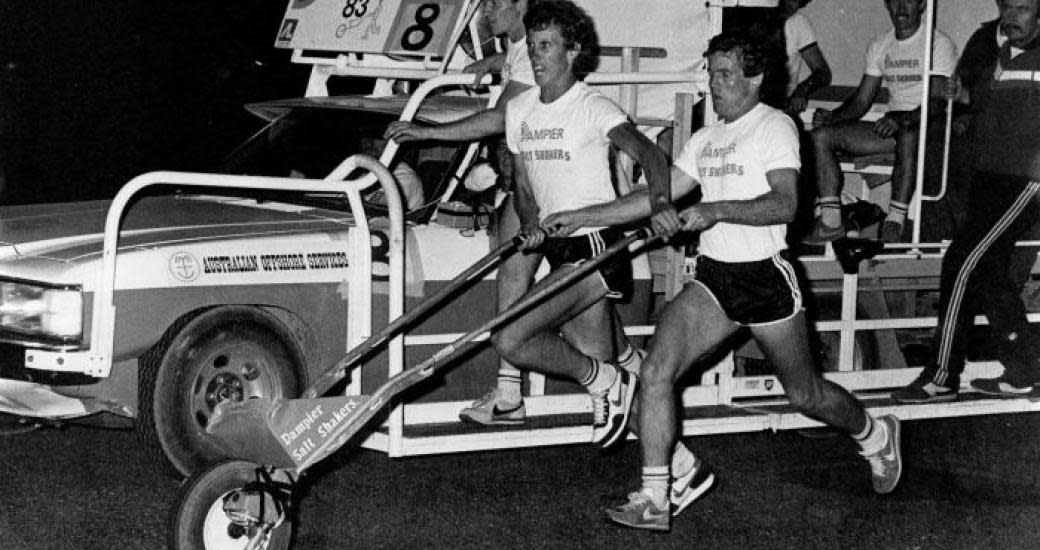 Another iconic event deemed too risky.... killed by the success of the Pilbara's iron ore industry but still alive in the hearts and memories of its residents is the Black Rock Stakes wheelbarrow race. Born in 1971 from a bar wager between two miners, the event lasted for 40 years to be canned by Main Roads for being too risky. Apparently jumping from moving vehicles at night to relay 11kg of iron ore along 120km of highway is a bit dangerous. Its reputation stands as being one of the most successful fundraising efforts in the whole town of Port Hedland to this very day.