"Romance is not dead Michael, you've still got it!" - Denise
Denise and Michael certainly uncovered some top spots for canoodling on their Magic Kimberley adventures. Here are Denise's Top 10 spots for making a lasting impression on your loved one in the Kimberley: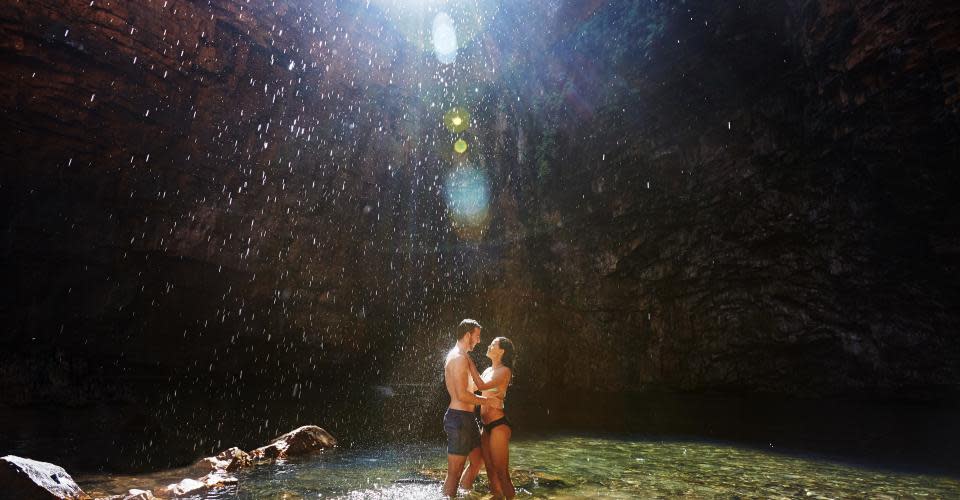 1. "Nothing makes you feel young again like bathing under an outback waterfall, and there are so many in the Kimberley to choose from. And if you time it right, you might just get one all to yourselves. Emma Gorge and El Questro Gorge were two of the more wonderful waterfalls that we experienced."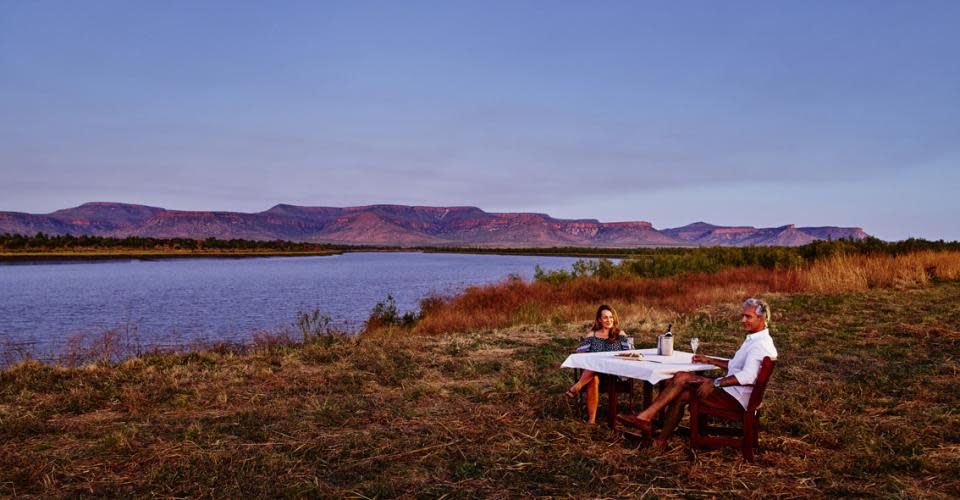 2. "You can't beat a picnic in the Kimberley with the picturesque Cockburn Ranges in the background. The helpful people at El Questro and Home Valley Station know a thing or two about romance and will be happy to help set the scene for you and your beloved."

3. "Nicole Kidman didn't call these her 'fertility springs' for nothing! Relaxing in the serene waters of Zebedee Springs, just off the Gibb River Road, is pretty much guaranteed to get you in the mood for romance."

4. "Perch on a rock at Gantheaume Point in Broome and hold hands as you watch the colour of the rocks fade from fiery red to soft pink as the sun sinks into the Indian Ocean."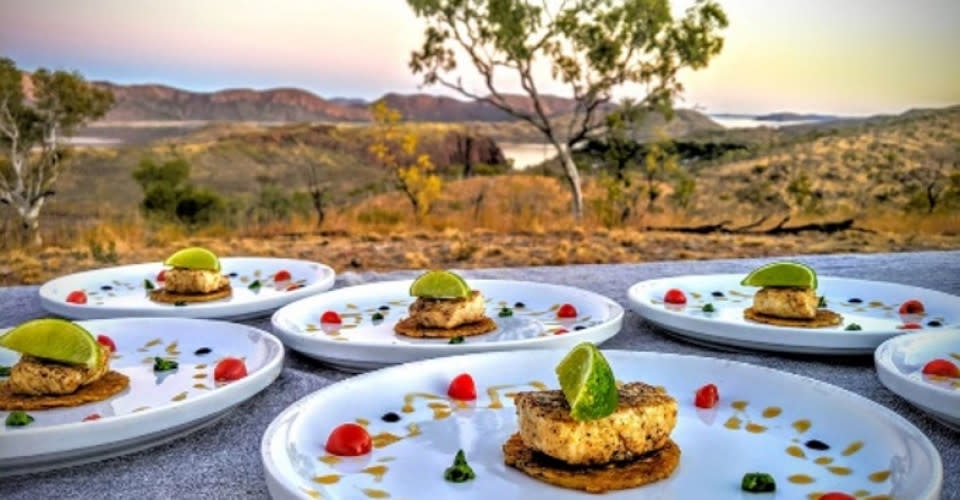 5. "Lake Argyle is up there as a top spot for romance and you can book a pretty spectacular Gourmet Camp Oven experience here too. It's fancy and you'll most definitely impress your other half!"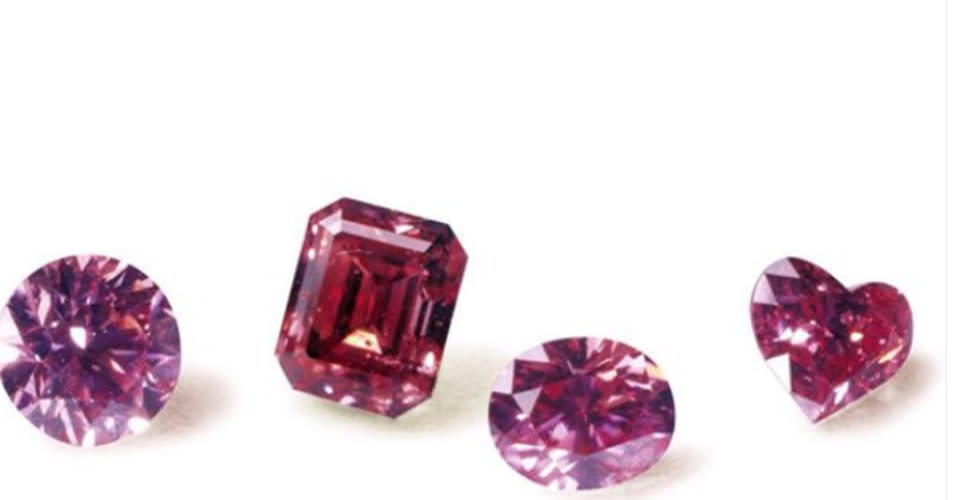 6. "We all know what a girl's best friend is - DIAMONDS! A visit to Kimberley Fine Diamonds in Kununurra is the ultimate romantic gesture (hint, hint Michael ... hint, hint)."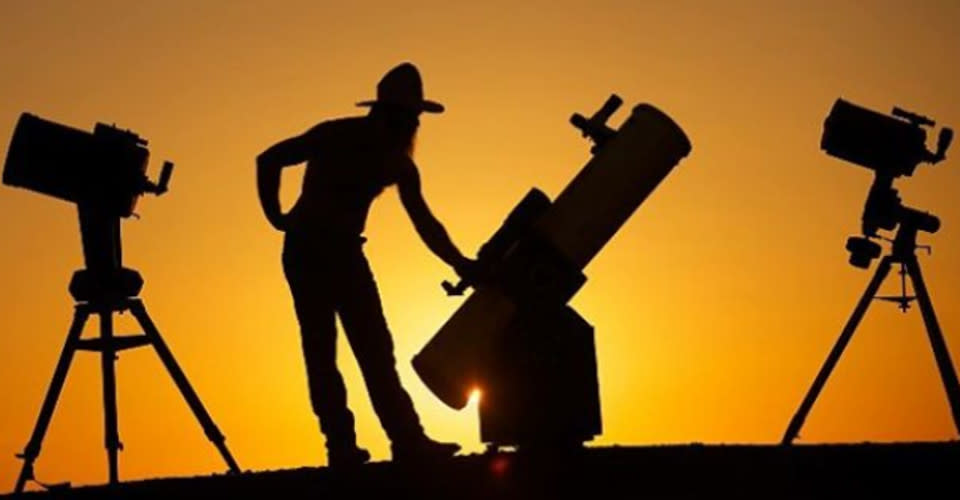 7. "The Kimberley night sky has to be seen to be believed, and gazing at the stars alongside a handsome bearded gentleman always gets my heart racing - which is why I recommend a hot date with Broome's 'Space Gandalf', Greg Quicke! Suppose I better bring Michael along too, though - wink, wink."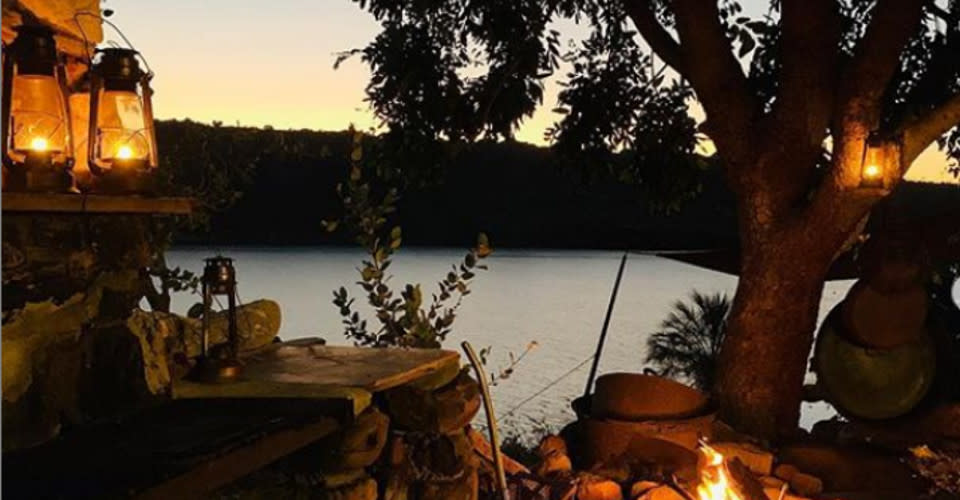 8. "Now here's a secluded little accommodation spot right at the top of the Kimberley aptly named Faraway Bay – what a perfect getaway for a little romance …"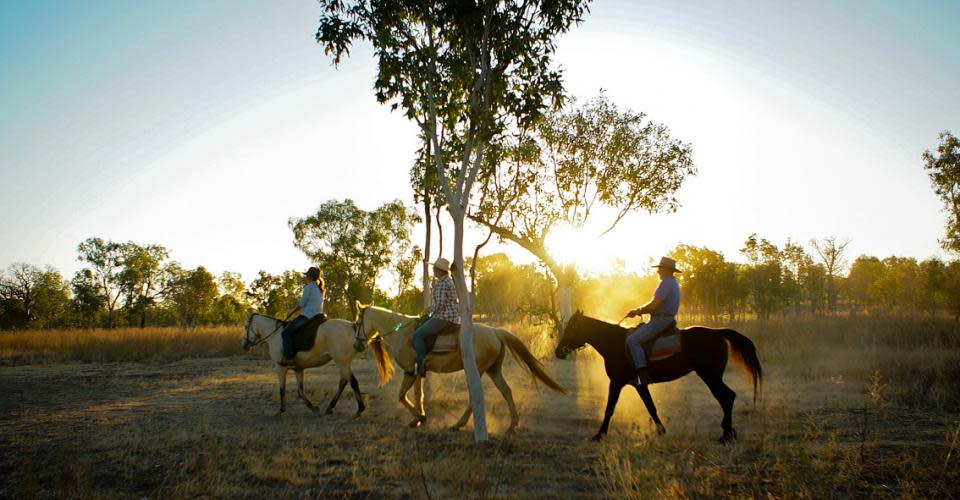 9. "Michael and I LOVED our horse riding in the Kimberley and we suggest you give it a try at Digger's Rest Station. The views are to die for!"
10. "I can appreciate the simple things as well as the next woman, and just holding hands on a picnic bench while enjoying the view is romance enough for me. And you can't beat Kelly's Knob for the best vista of Kununurra, and a quick kiss and cuddle."
Join Denise and Michael's new Magic Kimberley adventure!