Looking for a base while you explore the best the Pilbara has to offer? Karratha has you covered.
Located 240 kilometres south of Port Hedland, this coastal town has plenty of great places to stay, and amazing restaurants to sustain the exploring you'll be doing while you're here!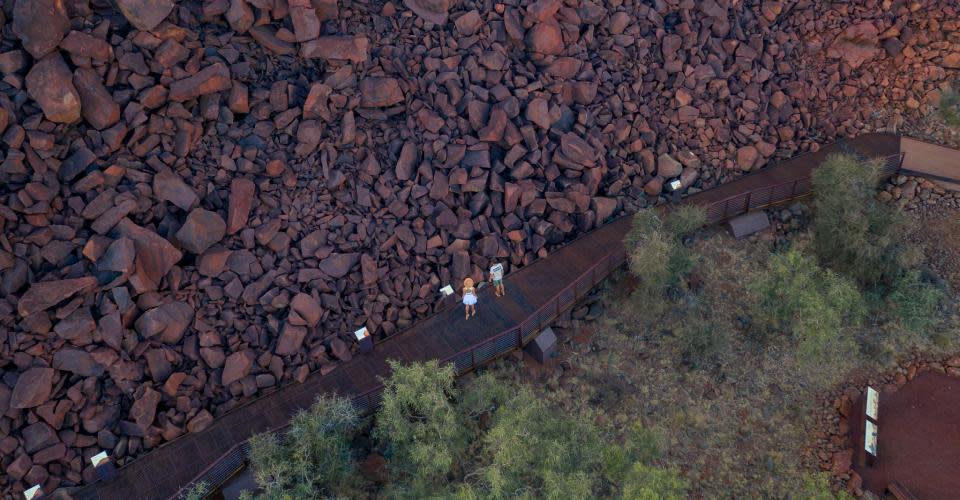 1. Petroglyphs at Burrup Peninsula
Murujuga National Park, located on the Burrup Peninsula is only a 35-kilometre drive from Karratha and is 100% a must-see if you're in the area. Stunning wildflowers and wildlife are not the only thing that make this area special – the Burrup Peninsula is thought to house the largest concentration of petroglyphs (rock engravings) in the world. Estimated at about 40,000 years old, this ancient outdoor gallery depicts things such as human figures, birds, marine life, and extinct creatures that hold meaning to the Aboriginal people of the Pilbara. To understand the meaning behind these engravings on a deeper level, book a tour with Ngurrangga Tours or the Murujuga Rock Art Cultural Experience.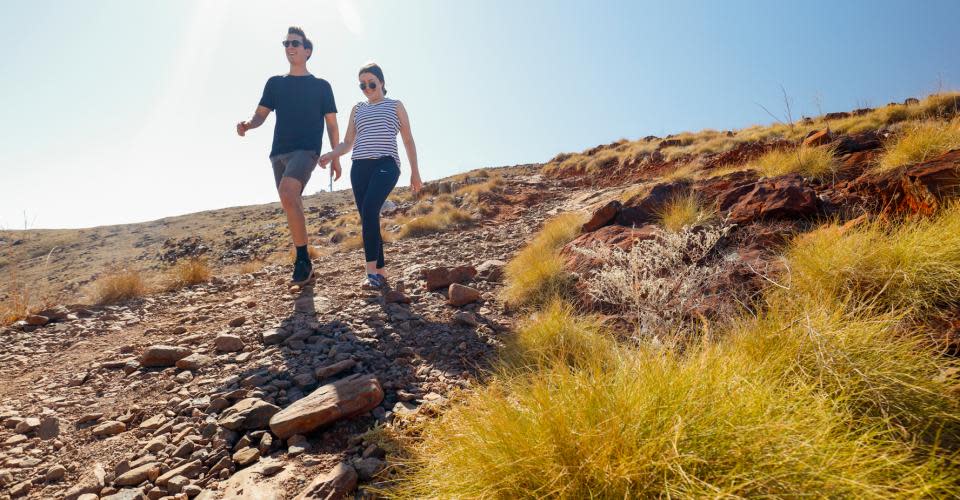 2. Yaburara Heritage Trail
Learn about the culture, lifestyle and history of the Yaburara people on this self-guided walking trail. The Yaburara Heritage Trail has options for people at any point in their fitness journey. Want something leisurely and short? There are plenty of shorter trails that loop back to the starting point that would be perfect! If you enjoy pairing history with vigorous exercise, try out the full point-to-point trail to get your blood pumping.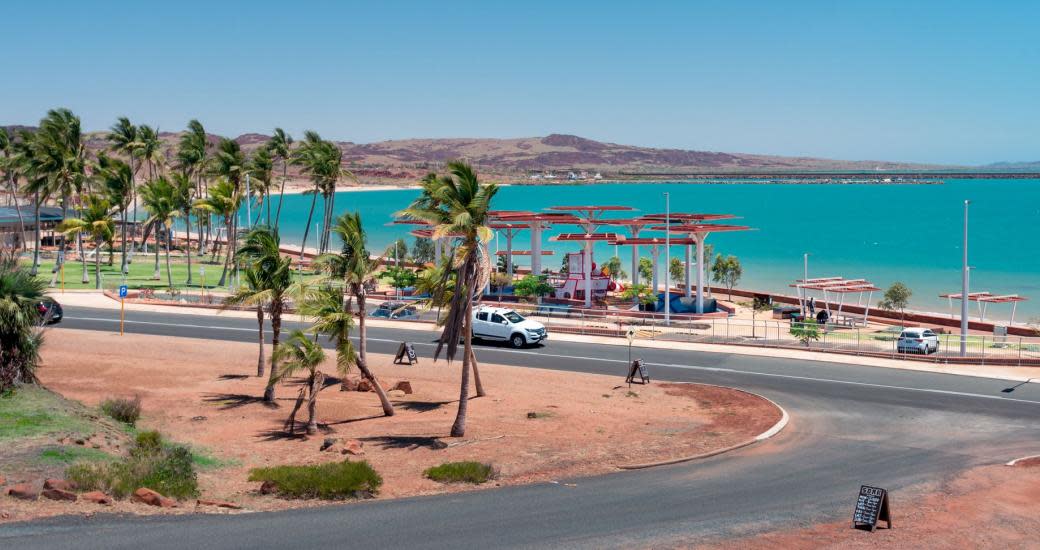 3. Dampier for a Day
Take a drive 20 kilometres west of Karratha and spend a day exploring the sights around Dampier. As the home of Red Dog (yes– from the movie), no trip to Dampier is complete without spending some of your time roaming the Red Dog Trail. Discover some of Red Dog's favourite places around town while answering questions and completing the quest set out before you. Drop your boat in the water or get on a tour and explore the 42 islands and islets that make up the Dampier Archipelago. White beaches, coral reefs and sponge gardens await your exploration! Enjoy some delicious food at Soak Café while you're in town and soak in the views from the café overlooking the beach and Hampton Harbour.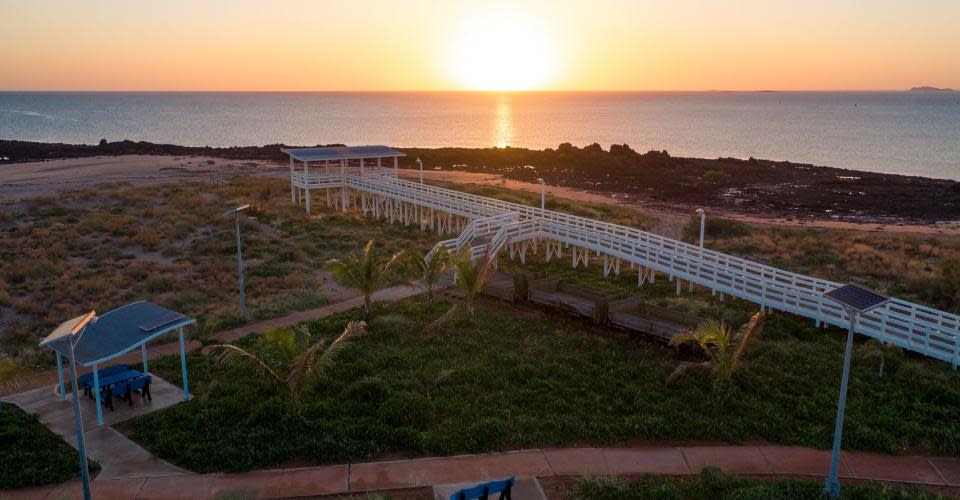 4. Point Samson Peninsula
If beautiful beaches and restored heritage buildings are your thing, we're pointing you in the direction of Point Samson. Discover the stunning beaches of the peninsula like John's Creek and Honeymoon Cove. Spend a day relaxing around the coastal village at your leisure and check out the heritage trail to learn about the town's interesting past.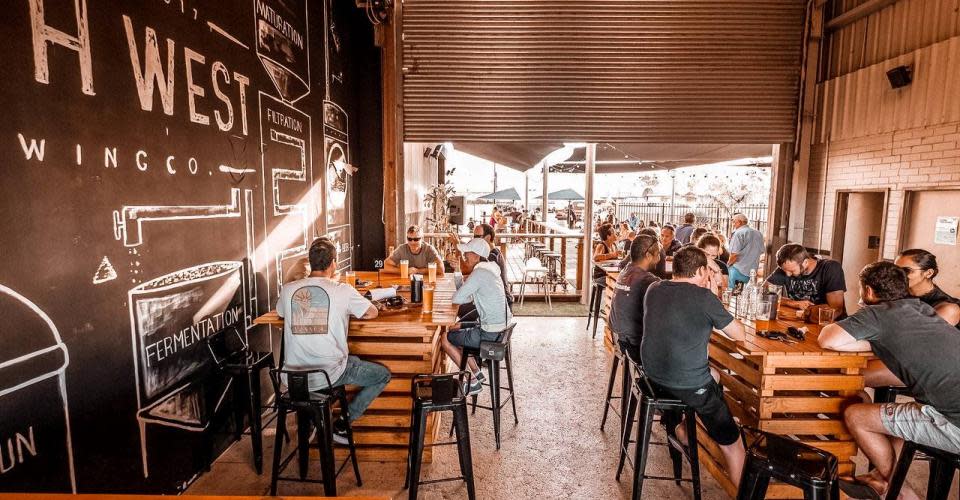 5. North West Brewing Company
You're sure to have worked up a thirst during your exploration of Karratha and its surrounds, so Karratha's own North West Brewing Company is one place you definitely can't miss! Open 7 days a week, it's the perfect place to relax, enjoy a locally brewed craft beer, and dig into some delicious food. The brewing company regularly hosts events and live music, creating a beautiful ambience to unwind from your Pilbara adventure.
For more to see and do in Karratha and the surrounding towns Roebourne and Cossack, stop in at Karratha's Visitor Centre and make sure you make the most of your Pilbara holiday!