Port of Port Hedland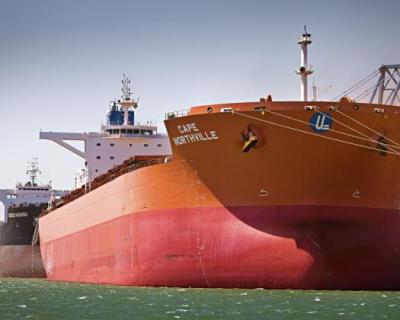 Marapikurrinya Park, 4 Richardson St, Port Hedland, 6721
Port Hedland has its roots in shipping and mining and with a lot of action taking place right in the centre of town, visitors have the unique opportunity to witness the port's daily operations up close. 
The Port of Port Hedland is the world's largest export tonnage port, and handles iron ore and salt shipping, as well as other commodities.
Port activities are concentrated at both sides of the harbour - with the control tower, heliport, wharves and public jetty at Port Hedland to the east, and wharves at Finucane Island to the West.
There are a number of different ways to experience the Port of Port Hedland, and to learn more about the resources industries in the area: 
Head to Marapikurrinya Park for great views of the industry and giant ships in motion. 
Follow the Port Interpretive Walk along the Esplanade, which has information displays about the port's history and today's resource industry. 
Join the Harbour Tour for a boat trip on the Seafarers launch (boat) as they deliver supplies to crews on board ships around the harbour, and a presentation on the Seafarers Mission. 
Take the Twilight Industry (Port) Tour with Pilbara Tours for a guided tour through the resource industry. 
Take a night time drive to see the harbour lights shine out out across the town and waters. 
For more Port Hedland action, head to Redbank Bridge for a great vantage point to see the iron ore trains on their way into town.