Old Halls Creek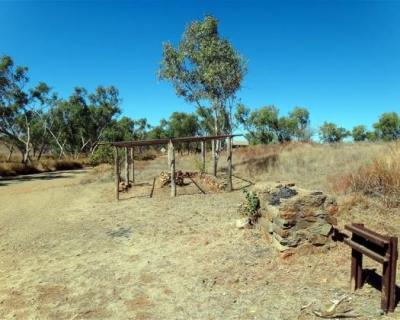 Duncan Rd, Halls Creek, 6770
The old townsite of Halls Creek is located on the Duncan Road, just 15km from today's townsite on the Great Northern Highway. Old Halls Creek is the site of the first payable gold find in WA in 1885, and the town developed quickly as gold miners rushed to the area through the ports at Wyndham and Derby.
It began as a booming township made up of canvas tents, but as time went on more substantial buildings were constructed. At its peak the town had a hospital, post office, police station, stores and a hotel. After the gold rush Halls Creek continued as a small centre for commerce and trade, but once the highway was constructed, the decision was made to relocate the town.
Old Halls Creek is now a picturesque ghost town, surrounded by undulating stony country.
Today you can see the foundations of the old mine shaft where visitors can still pan for gold, sections of the old post-office, and the Pioneers Cemetery, which contains the graves of many Kimberley pioneers.
14km from Halls Creek