Ultimate Pilbara Road Trip
If time is no barrier this Ultimate Pilbara Road Trip will take you to see everything the region has to offer!
The Ultimate Pilbara Road Trip weaves its way through the entire Pilbara starting coastal in Onslow and finishing inland in Newman. Weave between the awe-inspiring national parks and world-class marine parks, and experience some of the world's most significant cultural landmarks along the way.
Some roads may need a permit before commencing your drive – check with the local visitor centre before embarking on your journey. This itinerary is intended as a guide only. If you are planning to travel by car please purchase a detailed map.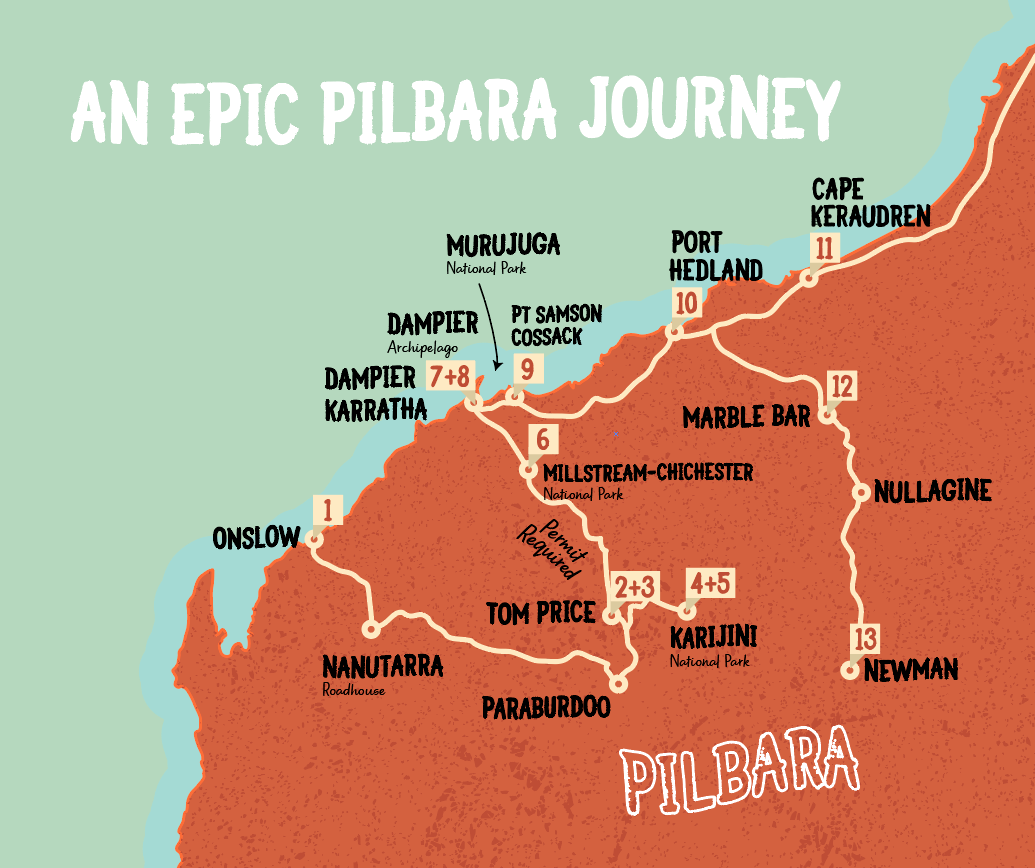 Go West Tours specialises in tours of the Pilbara's breathtaking scenery and ensuring your…
Clinton is a descendant of the Ngarluma and Yindjibarndi people, who are the Traditional…
Book your fishing holiday of a lifetime from Onslow and experience a week on board the 70ft…
Karijini National Park in Australia's North West is all about adventure. It's…
Millstream Chichester National Park offers some of the best nature based camping opportunities…
The Burrup Peninsula is a small landmass with a large range of habitats, a diverse array of…